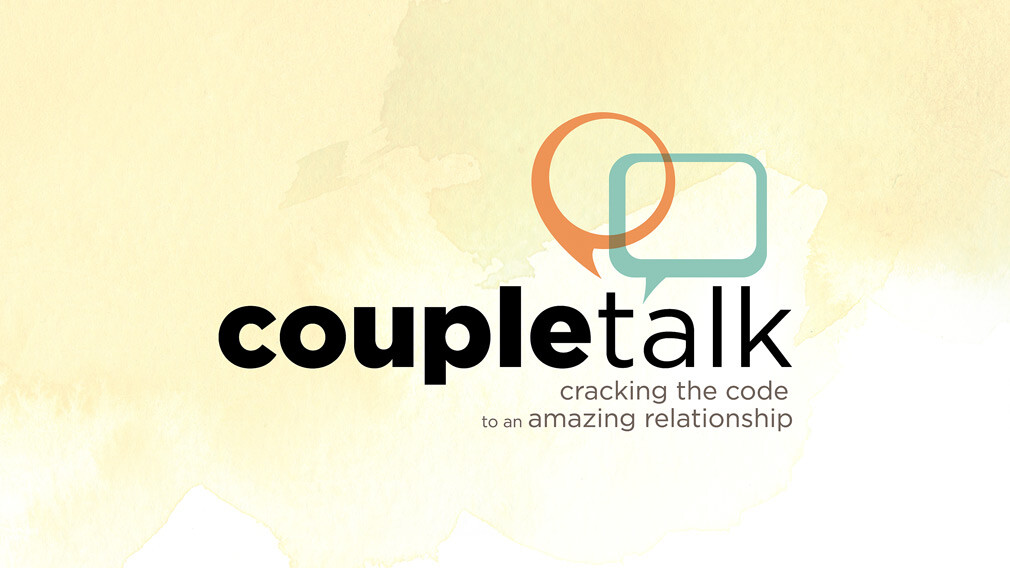 CoupleTalk: Cracking the Code to an Amazing Relationship is a 7-week class that will be lead in-person by the co-authors Don and Alexandra Flecky. Come discover a set of powerful communication tools which teach you healthy ways to communicate as a couple about any topic – no matter how sensitive – and help you to improve your everyday communication.
Join us for this 7-Week Class
Sundays at 11:00am in G-213
September 24 - November 5
*Seating is limited, so please RSVP.

MORE ABOUT THE COUPLETALK EXPERIENCE


CoupleTalk is for ALL couples. This program has helped all types of "real" couples – dating, engaged, married with young children, married "forever," yes, even couples in distress. So, wherever you're at – we welcome you!
CoupleTalk is a unique "experiential" program. In each CoupleTalk video session, you'll first hear instruction, then see a demonstration of an exercise, and then you will practice that exercise yourself! Research confirms that practice is essential in changing behaviors, so there will be plenty of practice time during each video session. Follow along in your workbook, and keep the video playing while you practice – the countdown clock will keep you on track.
CoupleTalk is rooted in Scripture. CoupleTalk is set in a Scriptural context and offers you practical communication skills that reflect our Lord's desire that we "speak the truth in love" – even to your spouse! Wherever you're at in your faith journey, you'll feel accepted and comfortable in CoupleTalk.