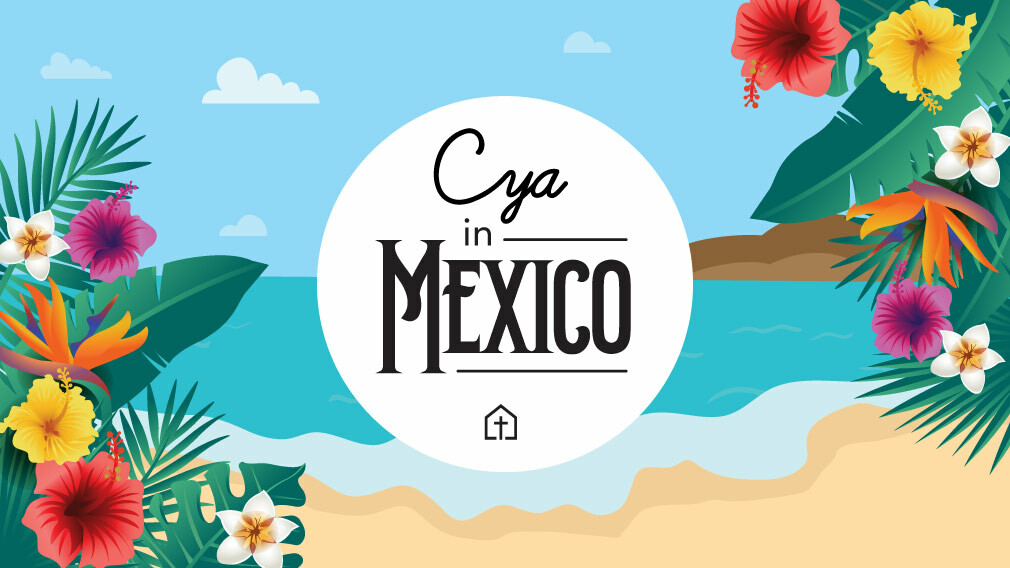 Sunday, July 17, 2022 - Friday, July 22, 2022
Join us July 17-22 for CYA In Mexico!
It is time to get away!! And I mean out of the country AWAY! Imagine a week on the beach, with your friends in Mexico... We are going to a gated compound at the beach just south of Ensenada Mexico for a week in the sun!
Activities: surfing, volleyball, 4 wheeling, floating, napping, laughing, eating, float daddy-ing, star gazing, movie quoting, and much much more...
Cost: $475 · Deposit: $200
About CYA: If you are in college, establishing or established in your career, single or married, and desire to connect with God, the church, and other young adults, then this is the place for you!


---

Questions? Contact Pastor Tim Nellis at or 714.550.2391