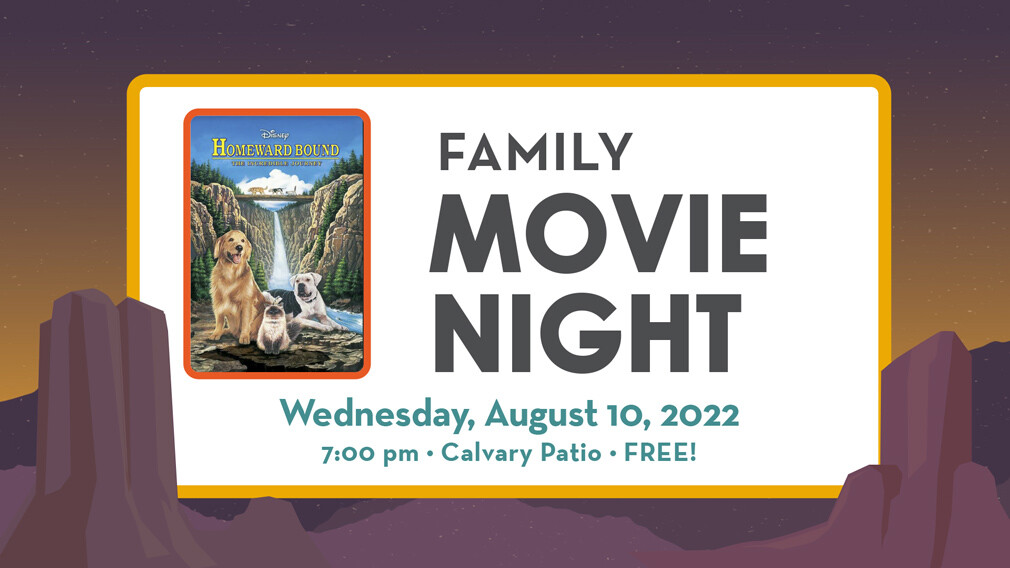 Wednesday, August 10, 2022
,
7:00 PM - 8:30 PM

Before summer ends we want to have a little more fun with all of you! Join us for "Homeward Bound - The Incredible Journey" at a free Family Movie Night on the Patio at Calvary.
Bring your own blankets, chairs, and even dinner if you'd like. We'll provide popcorn, candy, water, and a great night of adventure with Shadow, Chance, and Sassy.