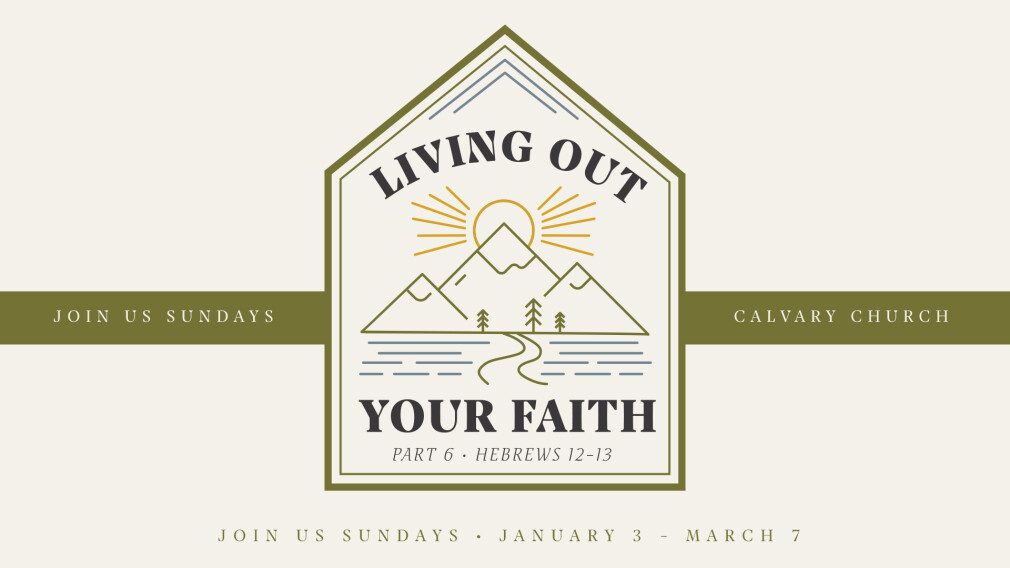 Every Sunday, from 01/03/2021 to 03/07/2021
,
9:00 AM - 10:15 AM
---
ABOUT THIS SERIES

The book of Hebrews has taught us so much as a church in 2020 about faith, suffering, and the supremacy of Jesus. Now as we step into a new year, it's time to learn to live each day by faith with lives marked by holiness, gratitude, and love.
Join us each Sunday for this faith-building series in Hebrews 12 & 13. These great chapters of God's Word are full of encouragements on worship, money, discipline, service, marriage, leadership, and the power of the Holy Spirit. We have been inspired by great heroes of the faith, now let's fix our eyes on Jesus and live it out ourselves with a faith that cannot be shaken.
---
ONLINE
Click below to find ways to watch, sermon notes, kids' activities to do at home, and more.
• English 9am - Watch Here
• Español 11am - Mira Aquí
---



Children's Ministries
We are so excited to have kids on campus each Sunday at 9:00am
Due to current Covid guidelines, space in Children's Ministry is limited. Registration is required for all children. At this time we are not able to accommodate children 12 months old and younger.
Please help us create the best experience possible for your child by registering online. We can't wait to see you!
---

Student Ministries
The Student Ministry Team can't wait to welcome students each Sunday on the Field at Calvary!
Masks are required. All other precautions stated in our Regathering FAQ will apply in the Student Ministries environments.