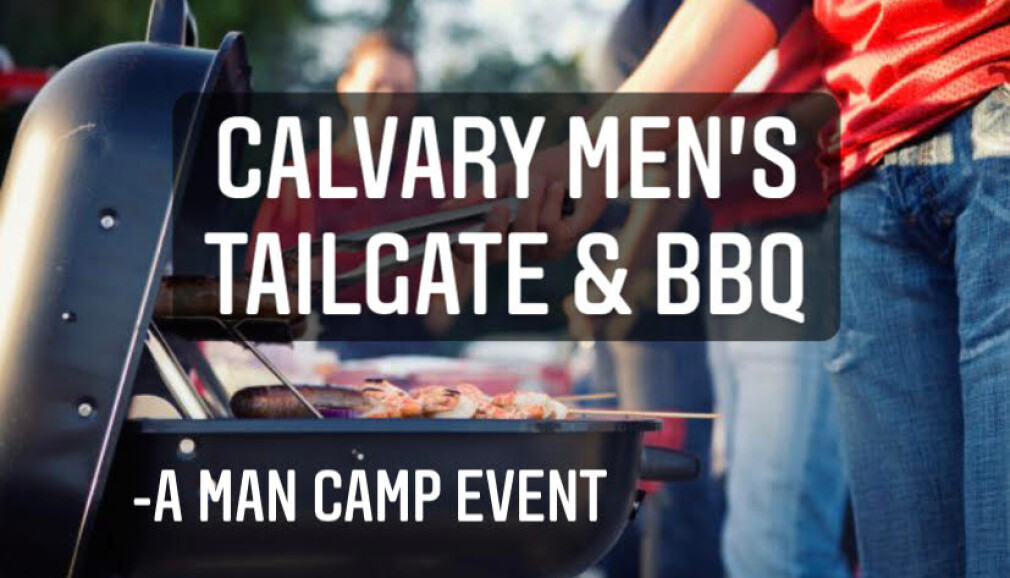 Saturday, November 21, 2020
,
2:30 PM - 5:30 PM

Men, join us for a tail gate barbecue in the South parking lot at Calvary!

Enjoy time with your Calvary friends and brothers, play some games (join the corn hole tournament), and eat some great food. We will provide all the sides, drinks, and desserts - just BRING YOUR OWN MEAT OF CHOICE. We will either have a grill for you to cook it on, or a grill master who will cook it for you!!

Come as a father/son or invite a friend. Let's join up to be encouraged by our good friend Ed Tandy, and share some much-needed guy time together. Masks are required and social distancing will be observed.
• Register by reserving a parking spot
• $10 per vehicle (Please provide a protein for everyone in your vehicle)
• Bring your own Meat to cook or have cooked for you
• Bring a beach/camping chair to relax on
• Register for cornhole tournament (if you already have a partner, include them in your registration)