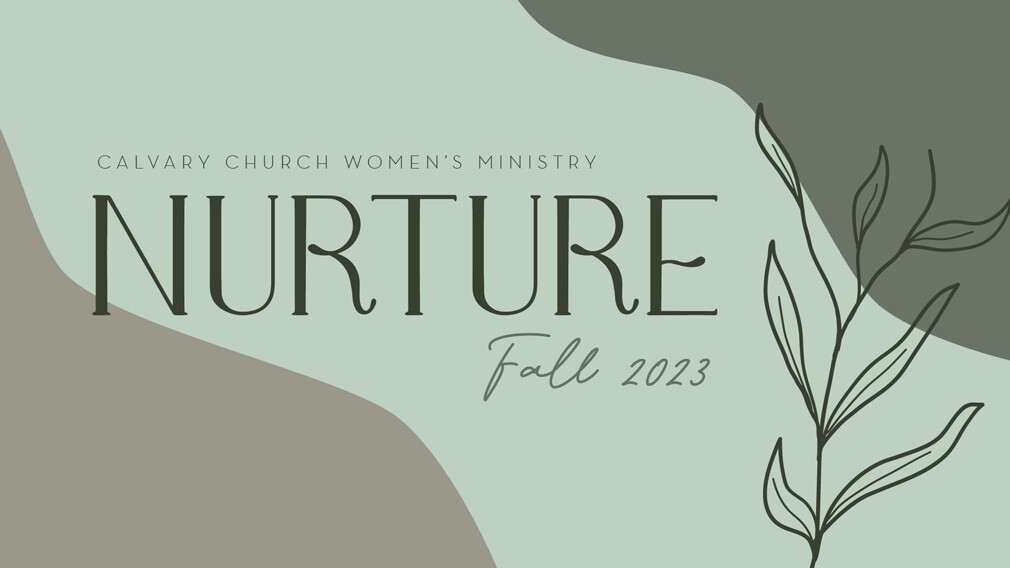 NURTURE
Mommas of young kids! You're invited to a place of physical and spiritual refreshment.
Nurture is a diverse group of women pursuing Jesus as we journey through motherhood together. Nurture is a ministry created to help moms find a community full of authenticity, love, grace, and support.Nurture meets weekly for breakfast, prayer, discussion, biblical encouragement and opportunities for growth.
Nurture moms are placed at a table with a designated table leader and mentor mom who provide encouragement and support.
Join Nurture this fall. The registration fee includes momma's program and a children's program is available at an added cost.
Tuesdays 9:00 - 11:30 am
Fellowship Hall
August 29 - December 5, 2023
Tuesday 7:30 - 9:00 pm
Beginning September 5, 2023
Mostly weekly with a monthly Mom's Night Out