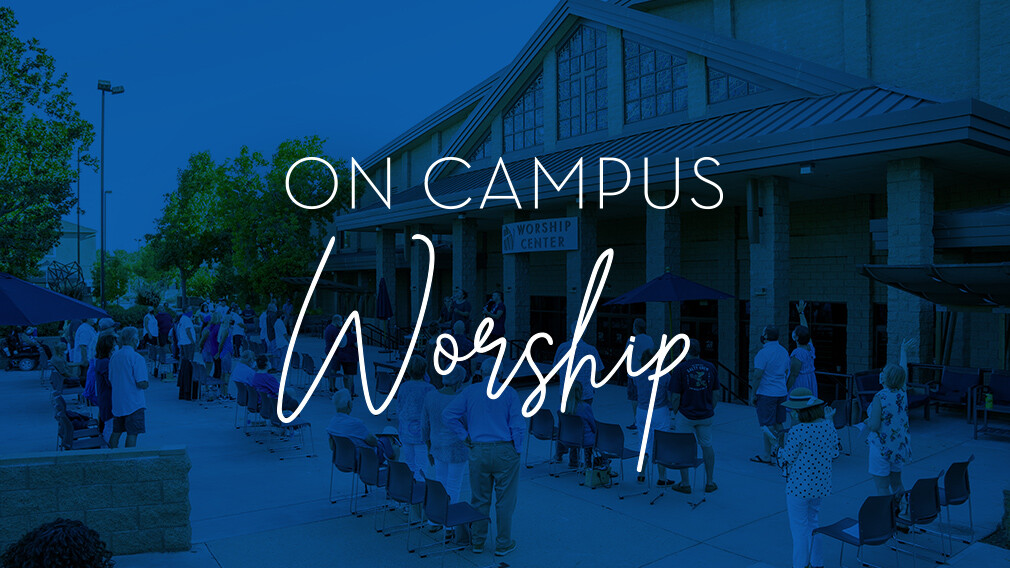 Every Sunday
,
7:00 PM - 8:15 PM

Current Plan
In an effort to welcome our church family on campus and continue following the guidance we've been given by our state and local government, we are welcoming people to pre-register for reserved seats and join us for an outdoor on-campus worship service each Sunday in the Courtyard - NEW TIME AT 7:00PM.


Registration will be required and will open EACH SUNDAY at 1:00pm for the follow week's service


Please check back on the Church Center App at that time to reserve your seat. If the event is full, you can enter your name to be on the waitlist. If guidelines are updated and we are able to add more people, you will be notified.
REGISTER ONLINE HERE DOWNLOAD APP TO REGISTER

Our services in Spanish will be meeting in a similar way in the Chapel. You can find out more on that in the days ahead at calvarylife.org/hispano.



---
Because we care about you and our church family, we'd like to remind you that certain procedures have been established that aid in protecting each person who attends. Thank you for keeping a spirit of grace and flexibility as you arrive back to campus and experience these changes. Please read over the following list to make sure you are familiar with these safeguards before you make your sign up to attend:
Plan to arrive early and park in the North Lot off Wellington Avenue. Enter the patio near the green umbrella for initial check-in and health screening. Please check in with your household/family unit and sit together.


Check-in and health screening will begin at 6:30pm. If you are not seated at 7:00pm you may forfeit your seat for someone on the waiting list.


A voluntary temperature check or verbal health screening will help to confirm health before entry. Any person with a temperature above 100.3 will not be allowed to enter, nor their family with them.



For your security, we will have

trained security staff checking bags at random upon entry.


Chairs in groups of four will be spaced with proper social spacing between them. Please register and check-in together with those in your household/family. After checking in, each person/household/family will sit together in a group of four chairs.


Masks and 6' social spacing will be required for adults and children over two when in line to enter, when walking to and from your seat, when singing, and when exiting. Masks can be removed during the service when seated and not singing. If you do not have a mask, we will provide one for you.


Hand sanitizer will be available at entrances and exits. Its use is highly encouraged.


No children's program is available at this time.


Restrooms will be available. Please wear your masks and do not congregate in the restrooms. Water fountains and coffee stations will not be available, so please bring your own water bottle as it may still be warm from the afternoon sun.


Sermon outlines and song lyrics will be provided.

You can also print one and bring it with you or view on your phone. They can be found in the weekly email or online at

calvarylife.org/live

.


Please bring your own Bible and pen. Offering envelopes (only needed for cash donations) will be available as you enter.



Offering can be dropped in a secure box by the green umbrella when entering or exiting. You may also give securely online at

calvarylife.org/give

Communion will be provided on observed Sundays in self-service juice/bread containers.



If you had COVID-19 and the symptoms associated with it, you must shelter at home until you are without a fever for 3 consecutive days

and

your respiratory symptoms have improved

and it has been ten days since your symptoms first appeared.


If you have tested positive for COVID-19 but have no symptoms, you should shelter at home until you have experienced ten days without any symptoms. You should also consult your doctor and be tested until you receive two negative tests at least 24 hours apart.



If you have had close contact with someone with COVID-19, you should stay home for 14 days

after exposure based on the time it takes to develop the illness.