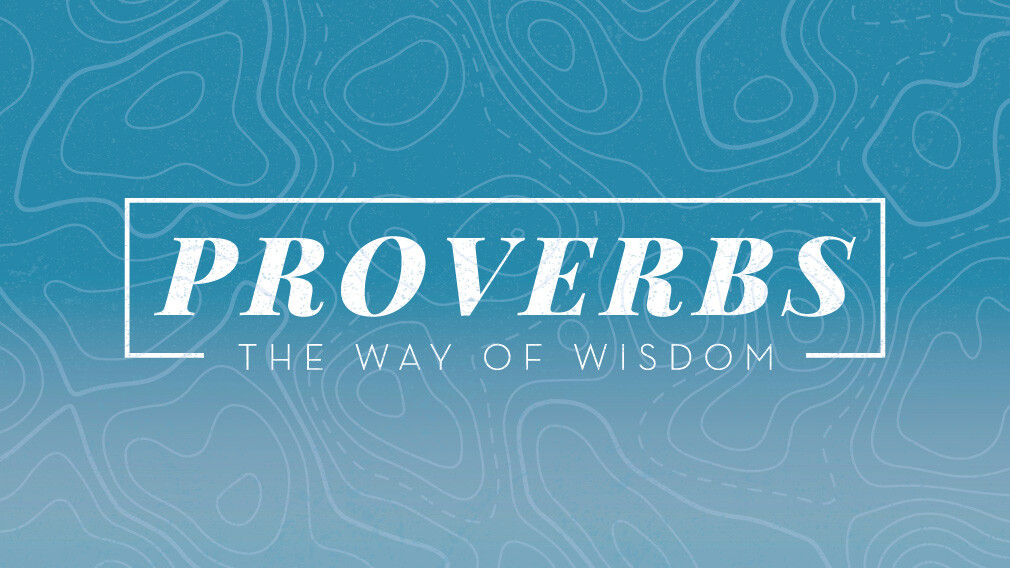 "I have directed you in the way of wisdom; I have led you in upright paths. When you walk, your steps will not be impeded; And if you run, you will not stumble. Take hold of instruction; do not let go. Guard her, for she is your life." Proverbs 4:11-13


Come and grow in wisdom together this summer at Calvary Church through a Sunday morning series on Proverbs: The Way of Wisdom.
JUNE 5 The Way of Wisdom Begins Proverbs 1:1-7 · Eric Wakeling
JUNE 12 How (Not) To Read The Bible Proverbs 4:20-22 · Dan Kimball
Plus: Wisdom Lecture with Dan Kimball at 6:00pm in the Chapel
JUNE 19 Father's Day Proverbs 20:7 · Tim Celek
JUNE 26 Inner Life & Peace Proverbs 14:10 · Tim Nellis
JULY 3 Hope & Disappointment Proverbs 13:12 · Norm Alexander
JULY 10 Wisdom in Marriage Proverbs 5:15-19 · Matt Doan
Plus: Wisdom Lecture with Chris & Alisa Grace at 6:00pm in the Chapel
JULY 17 Friendship & Connection Proverbs 27:17 · Doug Brown
JULY 24 Generation to Generation Proverbs 22:6 · Matt Doan & Christian Hemerling
JULY 31 VBS Sunday · Josh Simpson (United Service - English/ASL & Spanish)
AUGUST 7 Trust Proverbs 3:5-6 · Josh Wathen
AUGUST 14 Wisdom in Work, Part 1 Proverbs 6:6-11 · Matt Doan
Plus: Wisdom Lecture with Brett McCracken at 6:00pm in the Chapel
AUGUST 21 Wisdom in Work, Part 2 Proverbs 10:9-10 · Matt Doan
AUGUST 28 Pride & Humility Proverbs 8:13 · Tim Celek
SEPTEMBER 4 The Way of Wisdom Concludes Proverbs 31 · Matt Doan
---
ON CAMPUS
Join us at Calvary with live music and teaching indoors, and viewing available outdoors on the Patio during the 9am English service.
• English/ASL 9am - Worship Center & Patio
• Español 11am - Chapel
ONLINE
Click below to find ways to watch on our website, Facebook, or Youtube. We also have kids' activities for families to do together. Plus, find helpful resources and next steps to take as you participate in church at home.
• English 9am - Watch Here
• Español 11am - Mira Aquí
---



Kid's Ministries
We are so excited to have kids from Birth up to 5th Grade on campus each Sunday morning at 9:00 and 11:00 am as part of Kid's Ministries!
You are also welcome to worship together on-campus with your children. Families can bring their children's activities and snacks to enjoy while worshiping together outside on the patio or inside the Worship Center auditorium.
---

Student Ministries
The Student Ministry Team can't wait to welcome students each Sunday at 11:00am
---
LifeGroups for Adults
Grow together in community with groups meeting Sundays at 11:00 am, as well as various times throughout the week.