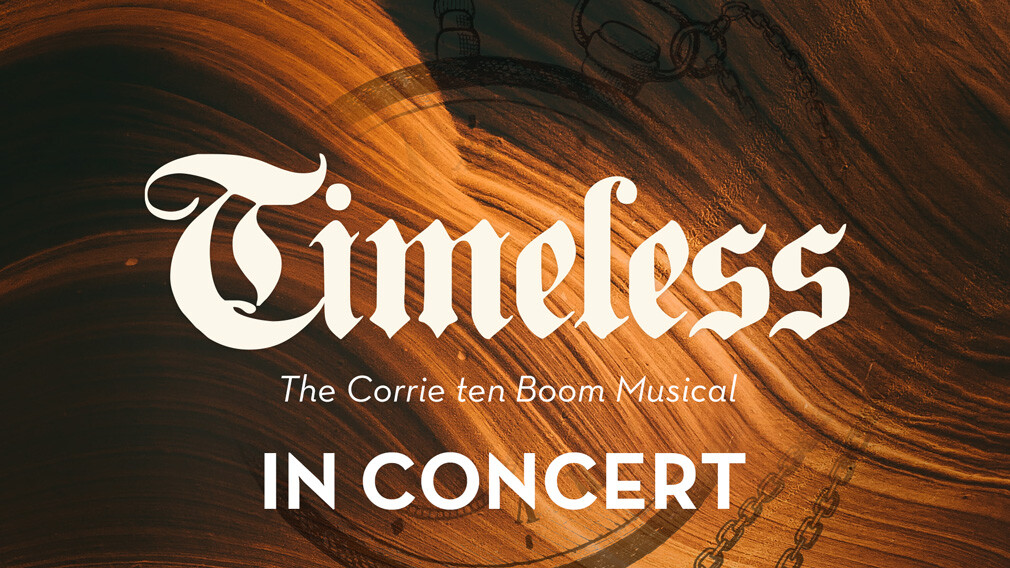 TIMELESS Concert - The Corrie ten Boom Story
SUNDAY, MARCH 12
6:00 pm in Samsvick Chapel

Experience the inspiring story of Corrie ten Boom and her family's legacy of faith and obedience to God in the face of Nazi opposition that resulted in the launch of Corrie's global ministry in the following decades. This 80-minute concert adaptation of THE HIDING PLACE is for the whole family as part of Calvary's REACH WEEK '23, presented by 10 singers and live instruments on Sunday, March 12 at 6:00 pm in the Chapel.
FAQs


Do I need a ticket?
No- admission is free, but seating is limited. Doors will open 30 minutes in advance.
Can I reserve seats?
Seats may only be reserved in person immediately before the presentation.
How long is the concert?
The concert runs about 80 minutes.
Is this a musical production?
No. It's a simplified, concert style presentation of the original Corrie ten Boom stage production by Kris Bromberger and Ron Rogalski premiered at Calvary Church in 2013. You will experience all of the songs from that original production with shortened script, no set or staging, and presented by a small cast of singers/readers with live music.
What about kids?
Though not geared specifically for children, it is family friendly. There is a "cry room" up in the balcony area available for families with nursing infants.
Is there free parking??
Yes, the parking areas off of Fruit St. and Wellington Ave. are both available and patrolled by volunteer security staff.
What is the handicapped accessibility?
There is plenty of handicapped parking, ramps to the building, and restrooms. Seating is not fixed, so there is limited flexible space in the chapel for wheelchairs.
I have a question that isn't listed here.
For other questions, contact Ron Rogalski at .