Leadership
Back to Staff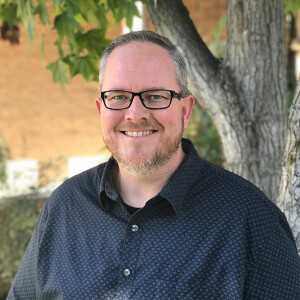 Trevor Behrns
Creative Team Pastor
office: 714-550-2377
What do you do at Calvary?
I serve on the pastoral staff as the Creative Team Lead, overseeing a talented team of creatives in Worship, Communications and Connections Ministries. Together we create moments, tell stories, and produce things to help people discover the life-giving message of the gospel, connect with God and each other, and take a next step to grow in their faith. I also serve as part of the church's Executive Leadership Team. And finally, I get to help lead an amazing LifeGroup of 30-40 somethings as we follow Jesus together.

How did you become a follower of Jesus?
I grew up with parents who found Jesus as adults through the loss of their first-born son. Their story of radical life-change set the foundation for me to know the truth of God's Word and the good news of Jesus from the very start. Yet even though I was raised in a home centered around Jesus, I still needed to truly know Him as my Savior and make Him Lord of my life. I thank God for His patience and grace with me all along the way.
Hometown: Garden Grove, CA
Education / Training: Biola - BA in Communications (1999), Talbot - MA in Biblical Studies and Theology (2016)
At Calvary Since: 1999
Favorite Bible Verse: Psalm 34
Children: Pursuing Foster/Adoption with Olive Crest
Married to: Leslie
Married since: July, 2005