Leadership
Back to Staff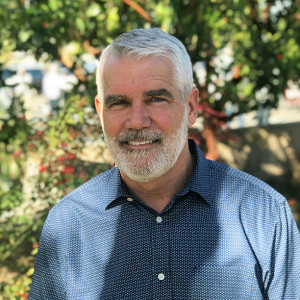 George Andrews
George trusted Christ as his personal savior at age 19. He was raised going to church in Nebraska but did not clearly hear the gospel of salvation until high school. As a freshman in college at the University of Nebraska, God used his roommate to lead him to Christ. He gave his life to Christ after understanding his sin before a holy God and his need for forgiveness. He started attending the Navigator's ministry on campus where his faith was grounded. He later became involved with the Fellowship of Christian Athletes and Baptist Student Union.
George and his wife, Heidi, have been married 31 years. They have attended Calvary Church since 1993 and their three children have all attended Calvary Christian School. Besides regular church attendance, George's ministry has been coaching football and basketball teams at Calvary Christian School.
Since 1993, George has been the Managing Director of the Orange County Branch for Ronald Blue & Co., a national wealth management firm. He currently serves on the board of The Master's Program here in Orange County.


Term: July 2015 – June 2018