Leadership
Back to Staff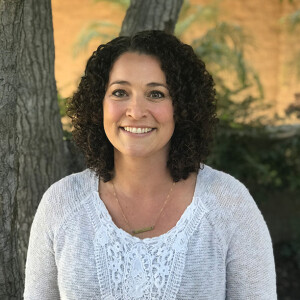 Melissa Brosch
Disability Ministry
office: 714-550-2357
What do you do at Calvary?
I oversee Calvary's Bridge Ministry, which exists to help those with special needs and disabilities engage in the life of our church and be empowered to use their gifts as members of the Calvary Church family.
How did you become a follower of Jesus?
When I was in 6th grade, I got suspended from school for stealing candy from my 6th grade teacher's classroom (I know...huge rebel). The day I spent at home from school I read my Bible for the first time because it mattered to me, not just because it was a part of my family's tradition. I had some honest conversations with God and decided to give him my whole life. As cheesy as this story sounds, it was the real deal for me. It was when I first owned my faith as mine, not my parents'.
Hometown: San Juan Capistrano
Education / Training: I got my BA in communications and then went on to get my Masters of Divinity. I got both degrees from Azusa Pacific University. Go Cougers.
At Calvary Since: 2002 as the HS intern under Matt Doan and Tim Nellis
Favorite Bible Verse: Psalm 73:25-26
Children: Olivia, Ava, Ella