There are hundreds of people serving here at 1010 N Tustin Ave and around the world. The men and women listed below represent a small piece of that larger picture of the body of Christ at work as they guide the ministries of Calvary Church. Whether on staff or a voluntary member of the Elder Board, all those who provide leadership for Calvary need your encouragement and prayers.
« Back to Leaders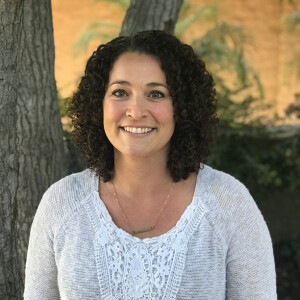 Melissa Brosch
Marriage + Family
office: 714-550-2357
What do you do at Calvary?
I partner with Matt Davis to help make our Marriage and Family Ministries awesome.
How did you become a follower of Jesus?
When I was in 6th grade, I got suspended from school for stealing candy from my 6th grade teacher's classroom (I know...huge rebel). The day I spent at home from school I read my Bible for the first time because it mattered to me, not just because it was a part of my family's tradition. I had some honest conversations with God and decided to give him my whole life. As cheesy as this story sounds, it was the real deal for me. It was when I first owned my faith as mine, not my parents'.
Hometown: San Juan Capistrano
Education / Training: I got my BA in communications and then went on to get my Masters of Divinity. I got both degrees from Azusa Pacific University. Go Cougers.
At Calvary Since: 2002 as the HS intern under Matt Doan and Tim Nellis
Favorite Bible Verse: Psalm 73:25-26
Children: Olivia, Ava, Ella
Married to: Cory
Married since: 2003