Leadership
Back to Staff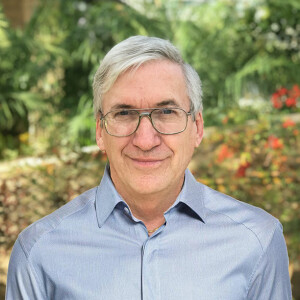 Craig Bryson
Craig accepted Christ through the influence of Calvary Church's College Ministry in 1971. He and his wife, Betty (Zuercher), were married at Calvary in 1973, and he has been a member since 1974. They served as Short Term Missionaries, supported by Calvary, in Colombia (where Betty grew up), with GMU from 1975 to 1978.
Craig has served at Calvary for over 40 years in various roles, including leadership in the Homebuilders Sunday Morning LifeGroup, as a Trustee Team member and Church Treasurer, and as a Reach Global Team Member and Chairman. He has previously served two six-year terms on the Elder Board, including time as Elder Chairman.
Craig and Betty have three grown sons, all happily married, and eight grandkids. Craig and Betty love to travel, and paddle their kayaks. With his son Drew, Craig co-owns and operates a company which provides administrative services to Christian ministries. He also serves on the boards of several of those ministries.
1st Term: July 2017-June 2020