Leadership
Back to Staff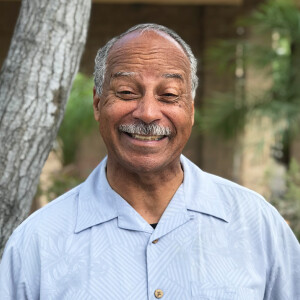 John Reed
John Reed joined the US Marine Corps at the age of 19 and completed basic training in San Diego in 1961. Shortly after that he was befriended by a Christian family who shared their faith with him, and led him to the Lord. John was soon assigned to his new permanent duty station in El Toro. Being a new Christian, John wanted a Bible, so at his first opportunity, he boarded a shuttle bus to downtown Santa Ana. From the drop-off on 4th and Main and he found the Santa Ana Bookstore and a Bible. While waiting for the shuttle, he noticed the CSO (Christian Service Men's Organization) sign and went in. It was there that he met Loren Griset, his father, "Popo" Griset, and John Kulisich, all men from Calvary Church. These men mentored John, taught him from the Word and how to live for Jesus until he was discharged in 1966.
When John and his wife, Margie, were married in 1966, they made their home in Los Angeles, returning to Orange County and Calvary in 1974. John is a retired 28-year veteran of the Santa Ana Police Department, having joined the force in 1968. He was instrumental in organizing SAPD's community relations division, introducing thousands of kids to DARE and other youth-oriented programs through the medium of puppetry, enabling him to bring the gospel to community events and other churches.
During his years at Calvary, John has been a LifeGroup leader, served in Men's Ministries, the Faithful Hands puppet ministry, and the Preschool Ministry. He has previously served on the Elder Board for several terms from 2000-2006.