Leadership
Back to Staff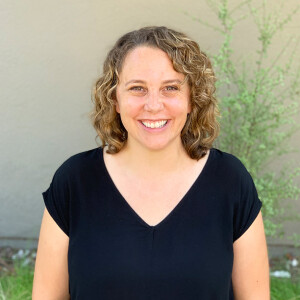 Mandie Struck
Accounts Payable
office: 714-550-2314
What do you do at Calvary?
I'm the Accounts Payable Coordinator at Calvary – which is just a fancy way of saying that I make sure the bills get paid!
How did you become a follower of Jesus?
I was born into a family who loved Jesus, and have been doing my best (most days) to follow His lead ever since.
Hometown: I grew up in San Diego, but I LOVE Santa Ana and have considered it my hometown since 2008.
Education/Training: Vanguard University in Costa Mesa
At Calvary Since: 2015
Favorite Bible Verse: I don't know that I have a favorite Bible VERSE these days, but I love the story of Jesus and the Woman at the Well (found in John 4). It's beautiful and telling that Jesus went out of his way to connect with someone who was both individually a social outcast and ethnically part of a group shunned by the Jews. And not only did he impart her with dignity – she was also the first person to whom he reviled himself to as the Messiah! Jesus was always seeking out those on the margins of society and that is both encouraging and convicting for me.
Married to: Andy Struck
Married Since: 2005, and we have two children. Both are here at the elementary school!