There are currently 90 missionary families, whose work around the world is supported monthly through the people of Calvary's Faith Promise gifts. (Some missionaries are not listed below because they are retired or serving creative access people-groups.) To learn more about how Calvary supports missionaries, or even how you can become a missionary, check out our Global FAQ.
« Back to Missionaries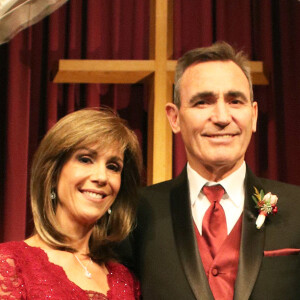 Larry and Kathy Dunne
Ireland | Global Outreach Mission 
Much of the Dunne's work involves door-to-door and street evangelism. They and their team have added three more church plants that are in progress, making a total of eight in western Ireland. With Larry's Irish fishing background, there have been many open doors to evangelizing to those living on the nearby Irish islands.