There are currently 90 missionary families, whose work around the world is supported monthly through the people of Calvary's Faith Promise gifts. (Some missionaries are not listed below because they are retired or serving creative access people-groups.) To learn more about how Calvary supports missionaries, or even how you can become a missionary, check out our Global FAQ.
« Back to Missionaries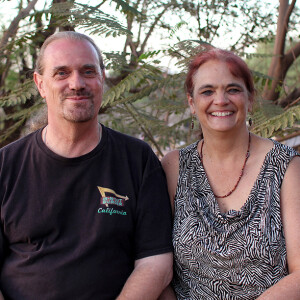 John & Julie Clark
Mali | Youth with a Mission
John and Julie lead an international church reaching out to the Embassy, NGO, and expatriate community in Bamako, the capital of Mali. A new focus is ministering to military and civilian personnel with the UN Peacekeeping mission. They also continue to teach classes and share the Gospel with Muslims at an English center operated by the mission community.