There are currently 90 missionary families, whose work around the world is supported monthly through the people of Calvary's Faith Promise gifts. (Some missionaries are not listed below because they are retired or serving creative access people-groups.) To learn more about how Calvary supports missionaries, or even how you can become a missionary, check out our Global FAQ.
« Back to Missionaries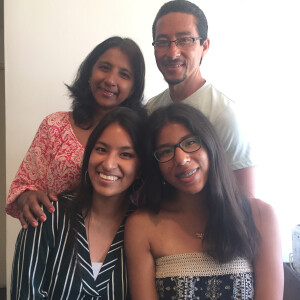 Job & Lorena Grain
Uruguay | World Partners
Job and Lorena, Ecuadorian nationals, coordinate the Barnabas Team, which is raising up a new community of faith in Montevideo, one of Latin America's most spiritually resistant areas. Much of their time is spent in small groups or with individuals building relationships. Tim and Ruth Stuck comprise the other half of the team.