There are currently 90 missionary families, whose work around the world is supported monthly through the people of Calvary's Faith Promise gifts. (Some missionaries are not listed below because they are retired or serving creative access people-groups.) To learn more about how Calvary supports missionaries, or even how you can become a missionary, check out our Global FAQ.
« Back to Missionaries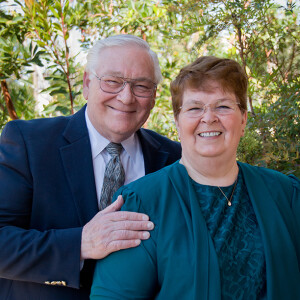 Bob & Joan Critchfield
Texas | Wycliffe
Bob directs the global copyright/permission section as well as Scripture distribution via the internet, audio recordings, and smart phones. Joan continues to assist the Americas Director in administrative areas of coordinating conferences and seminars.