There are currently 90 missionary families, whose work around the world is supported monthly through the people of Calvary's Faith Promise gifts. (Some missionaries are not listed below because they are retired or serving creative access people-groups.) To learn more about how Calvary supports missionaries, or even how you can become a missionary, check out our Global FAQ.
« Back to Missionaries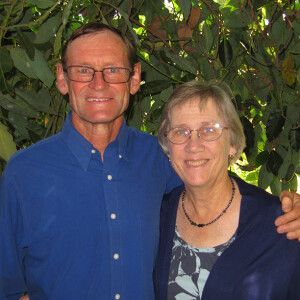 Lloyd & Nancy Peckham
California | Wycliffe
Lloyd is teaching linguistics at Biola in a cooperative agreement between SIL and Biola. Nancy volunteers in similiar classes at Biola that prepare students for overseas ministry. Their goal as a couple is to spread vision and expertise and assist in missionary care.