There are currently 90 missionary families, whose work around the world is supported monthly through the people of Calvary's Faith Promise gifts. (Some missionaries are not listed below because they are retired or serving creative access people-groups.) To learn more about how Calvary supports missionaries, or even how you can become a missionary, check out our Global FAQ.
« Back to Missionaries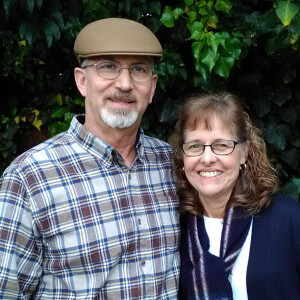 Pete & Jill Stuck
California | Avant
Pete prepares and teaches Bible courses for Seminario de las Americas whose goal is to equip Hispanic men and women for ministry. Pete also teaches weekly Bible studies for two Hispanic congregations in La Puente and Rialto. Jill uses her gifts of service both in the church and with the Special Needs community.