There are currently 90 missionary families, whose work around the world is supported monthly through the people of Calvary's Faith Promise gifts. (Some missionaries are not listed below because they are retired or serving creative access people-groups.) To learn more about how Calvary supports missionaries, or even how you can become a missionary, check out our Global FAQ.
« Back to Missionaries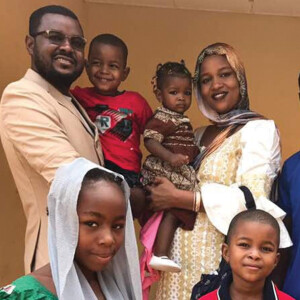 Issa "Apolos" & Hadjara Djibo
Niger | Coalition Ministries
Apolos was born into a Muslim family but was curious about Jesus after a missionary came to their village. As a young teen he had visions and soon afterwards gave his life to Christ. His family disowned him and for years he lived as a family slave and social outcast. He was eventually able to attend Bible school and seminary. Today he works as a pastor and teacher, reaching out to Muslims in Niger and surrounding countries in West Africa.