There are currently 90 missionary families, whose work around the world is supported monthly through the people of Calvary's Faith Promise gifts. (Some missionaries are not listed below because they are retired or serving creative access people-groups.) To learn more about how Calvary supports missionaries, or even how you can become a missionary, check out our Global FAQ.
« Back to Missionaries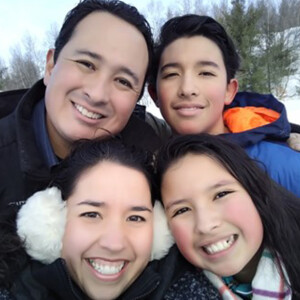 Emanuel & Kauzy Lara
Canada | United Indian Mission
After years of preparation and other ministries, the Lara Jr. family has finally joined Emanuel's parents in Quebec, Canada as of summer 2017. They will be ministering to the First Nations people, Attikamek, as well as many Hispanics in the region, most of whom are migrant farm workers. There are great needs but their greatest need is Christ. Thanks to the Lord, the people are responding to the Gospel.