Better Together - Church Picnic | An Invitation from Pastor Josh Simpson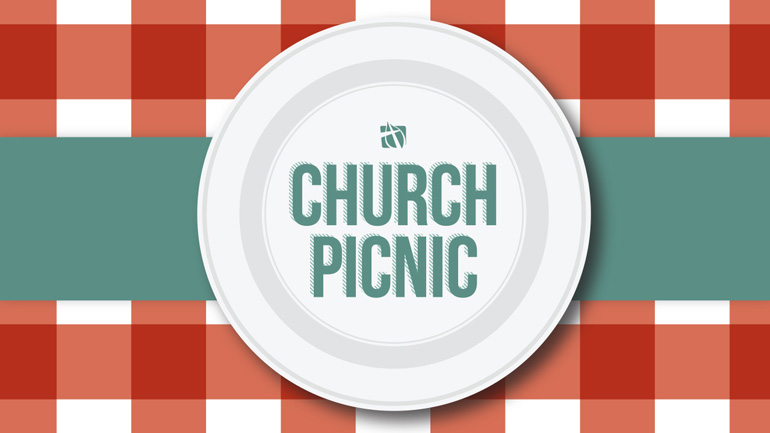 The weather is getting warmer, kids are out of school, smells of BBQ are in the air, the beaches are more crowded…it must be summer time! Summer is a special time of year for vacations, exploring the outdoors, and connecting with others. One of my favorite summer activities is to grab a blanket, some tasty food, and have a picnic with friends and family.
Calvary Church's annual Church Picnic is THIS Sunday, June 10, 12:30-2:30pm. This year's picnic will be unique because we are having the event on our new 'Calvary Field!' The heart behind this All-Church Event is for our Calvary family to connect, because we are Better Together!
There is something special about sitting down to a meal with someone. Jesus often ate with people and connected with them over a meal:
• Jesus feeds the Five Thousand (Matthew 14:13)
• Jesus feeds the Four Thousand (Matthew 15:29)
• Jesus eats with Zacchaeus the Tax Collector (Luke 19:1)
• Jesus hosts the Last Supper (Matthew 26:17)
• Jesus has breakfast with His Disciples after His Resurrection (John 21:1)
The Bible talks about eating over 600 times! It seems Jesus knew that the most effective times to build community and have significant conversations happened over a meal. This is also seen throughout the early church. Right from the start in Acts 2, we see shared meals being central to the fellowship of believers:
42 They devoted themselves to the apostles' teaching and to the fellowship, to the breaking of bread and to prayer. 43 Everyone was filled with awe, and many wonders and miraculous signs were done by the apostles. 44 All the believers were together and had everything in common. 45 Selling their possessions and goods, they gave to anyone as he had need. 46 Every day they continued to meet together in the temple courts. They broke bread in their homes and ate together with glad and sincere hearts, 47 praising God and enjoying the favor of all the people. And the Lord added to their number daily those who were being saved." Acts 2:42-47
In this passage I can't help but see the theme of Better Together. The early church knew that the secret to growth comes through community and being together. As we grow together though biblical teaching and seek the Lord together in prayer, amazing things can happen!
That is my prayer for Calvary Church. I want us to be a church family that LOVES being together. And, out of that love and unity—that many in need would be helped, that many who are lost would be saved, and God would be praised for all He is doing!
So, please come join us this Sunday for our picnic. I want to get to know you over some fried chicken! And, you can help bring the following if your last name begins with:
• A - H : Salad (fruit or green)
• I - P : Side (chips, pasta, etc.)
• Q - Z : Dessert (cookies, etc.)
Feel free to drop food items off before church by the Gym. Fried chicken and drinks will be provided from 12:30 - 2:30 pm. We'll have some seating available, or you can bring your own, too. See you Sunday!
-Better Together
Josh Simpson
Middle School and All-Church Events Pastor



Calvary Weekly Email
Sign up to receive the weekly Calvary email of the Pastor's Blog to get biblical insights and ministry updates on life at Calvary as we follow Jesus together.