Calvary Elders in Albania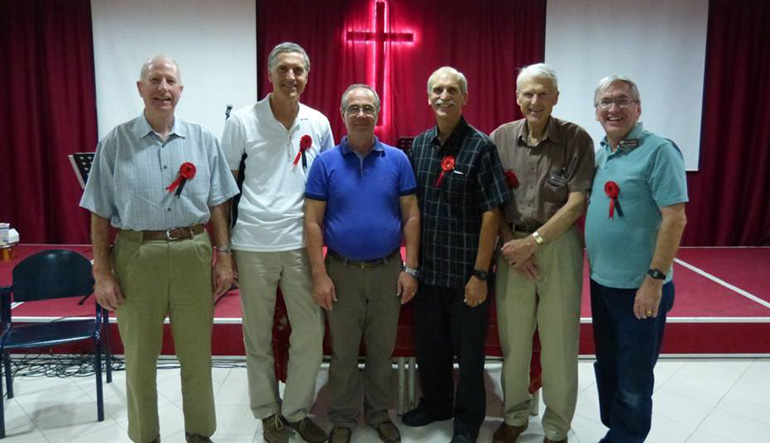 In September 2015, a group of Elders from Calvary went on a short-term missions trip to Albania. While in Albania, they were able to share a five night "Biblical Leadership" conference with The Way of Peace church leaders. They explored the biblical basis for servant biblical eldership in the Christian church.
The conference was well attended and there was good interaction, participation and discussion. Our national Albanian missionary, Lenci Mene was the interpreter for the majority of the nights.
The men were also able to go out to the daughter church plant in the village of Bitay, outside Lushnje, where the Way of Peace Church is helping with the new church building. The team was able to contribute funds that will allow the purchase of a wrought iron railing around the concrete patio of the church building, which will solve a potential safety hazard as well as improve the appearance of the site. The quality van that the Way of Peace purchased with Calvary's help of last year's Thanksgiving offering is being put to good use in the church's ministry.
After their time in Lushnje, they spent two nights in Istanbul, Turkey where they were able to connect with Elam Ministries' workers there and visit some of the areas where there is an amazing ministry to Persians, both in Iran and Turkey. Their Sunday closed with attendance at a Farsi church, a wonderful cross cultural worship experience. Thank you to all who prayed and helped send some of our church Elders to our sister church in Albania!
Learn more about Calvary's Partnerships