Easter Weekend at Calvary!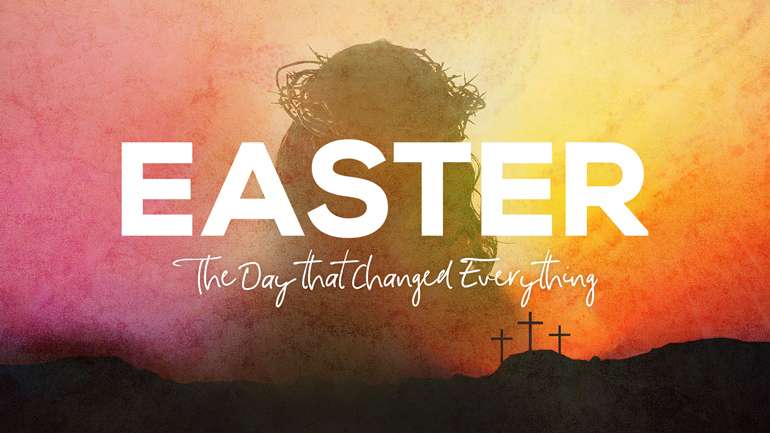 Calvary Family,
We have been studying the Gospel of Mark since January 2018 and it has been an incredible experience to dig into this dramatic biography of Jesus. And this weekend we will complete the journey!
We hope you can join us we look into the end of the story with Christ's death, burial and resurrection. It's almost bittersweet to be ending the series because I have enjoyed it so much, but I love that we're ending with a huge celebration that Jesus is alive—and the great significance of that for us today!
We also are in the middle of our Each One Reach One mission as a church. This is the perfect time of year to extend an invitation to that person with whom you live, work or play that you have been praying for this year. The Easter Egg Hunt on Saturday and our Easter Sunday services will be ideal for those friends and family that have never been to church before.
We are excited about how all of the planning and praying for this weekend are coming together and we can't wait for you to join in with us. Easter weekend events at Calvary include:
FRIDAY, APRIL 19 - Communion Service
7:00 pm | Chapel
SATURDAY, APRIL 20 - Egg Hunt Outreach
9:00 am | Field
SUNDAY, APRIL 21 - Easter Sunday Services
- Worship Center | 8:30 +10:30 am (English with ASL)
- Chapel | 11:00 am (en Español)
Find details about Easter at Calvary, along with a video invite you can share at calvarylife.org/easter
I'd also love for you to listen to the two episodes of our Calvary Life Podcast that discuss the end of Mark's Gospel. Matt Davis and I discuss the connections to Passover and Good Friday this week. Next week we share why we stop at Mark 16:8 instead of going all the way to verse 20. Check it out wherever you listen to podcasts or at calvarylife.org/podcast
This Sunday we celebrate the day that changed everything. Can it be the day that everything changes for you?


May the Lord bless you and keep you,
Eric



Calvary Weekly Email
Sign up to receive the weekly Calvary email of the Pastor's Blog to get biblical insights and ministry updates on life at Calvary as we follow Jesus together.