End of Year Giving at Calvary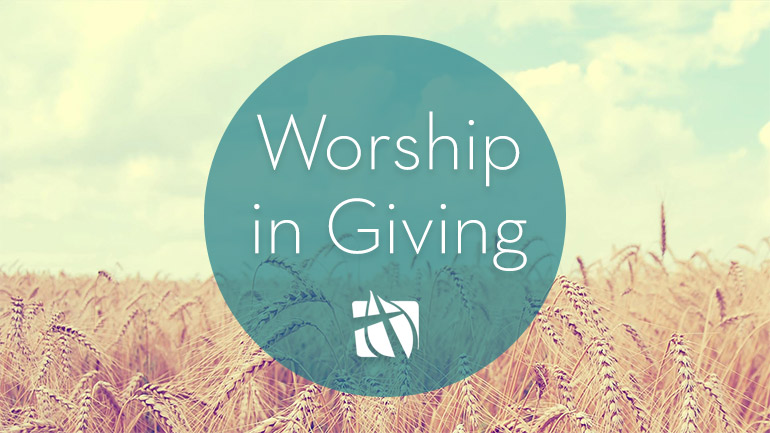 Dear Calvary Family,
This Sunday will be the last day of our fiscal year here at Calvary Church. That mainly means we set our budget from July 1st - June 30th every year. We take the stewardship of God's resources very seriously and so our best to make wise, prayerful decisions on how we spend the money we all give to God through our church.
I wanted to take this moment to say THANK YOU for your generous giving this past year. It consistently astounds me when I think about the faithfulness of the people of Calvary Church- you all gave almost $5 million to the church and missions budget this past year. That's amazing! You know what it means to give as an act of worship and obedience, rather than from a mindset of payment for services rendered. You know what it means to give consistently, joyfully, and sacrificially. You know what it means to trust God every day rather than trusting your money, your job, or yourself. You know that God owns all of the money in the world and has simply entrusted a small portion of that to each one of us, and you know that it's up to us to be good stewards of what He has given us. So thank you for understanding biblical giving and stewardship.
I personally know how challenging and rewarding it can be to give and to increase our giving. It's hard to let go of the money that makes us feel safe and confident, even when we know we can trust in God for absolutely everything. I encourage you to continue to take steps in trusting God and being more and more generous with how you give back.
I would also like to ask you to consider giving a "Fiscal Year End Gift" this Sunday, June 30th, our last day to end the year on track. We are slightly behind budget right now and would love to be able to end the fiscal year well.
If the Lord is calling you to give, you can visit us online at calvarylife.org/give or bring your offering to our service at 9:30 am this Sunday.
Again, we are so grateful for the ways you have faithfully entrusted God with your resources. We thank you and appreciate the ways you all give of your time, talent, and treasure!
May the Lord bless you and keep you,
Eric



Calvary Weekly Email
Sign up to receive the weekly Calvary email of the Pastor's Blog to get biblical insights and ministry updates on life at Calvary as we follow Jesus together.