God Is Faithful!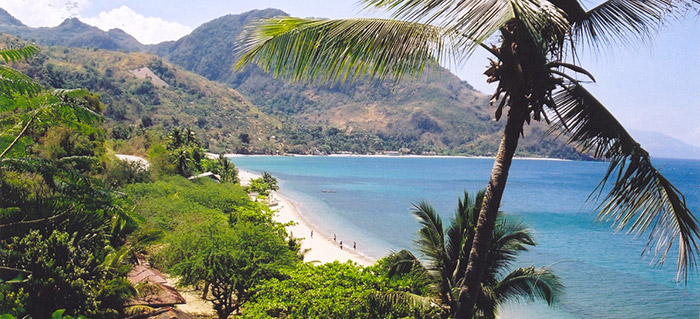 I have a great secret location for your next summer vacation. It is on a tropical island with white sandy beaches and warm turquoise water. The cost of living is cheap, there are little to no crowds, and it remains undiscovered by the cable travel shows or Sunset magazine. Interested?
There is one catch. While you are visiting this secret travel destination, you must be sure and stop by and say hello to a few of our friends from Calvary Church. You see, a few years ago, we sent some friends ahead of you to this island destination.
Russell grew up in Newport Beach and attended Newport Harbor High. In his final year of high school, he met a new transfer from Huntington Beach High School named, Barbara. Russell thought Barbara was pretty special and as he got to know her, he discovered she attended Calvary Church. Russell wasn't particularly religious, but he wanted to be wherever Barbara was, so he went with her. On one particular Friday night, Russell tagged along with Barbara to the high school youth group and his life was forever changed. He accepted Jesus Christ as his Lord and Savior that evening. Two years later, Russell and Barbara were married, high school sweethearts with their entire lives ahead of them.
It was then that they were challenged by the words of the 18th century English missionary to China, Hudson Taylor who once said, "The Great Commission is not an option to be considered, but a command to be obeyed." Motivated by Hudson Taylor's passion to reach the unreached people of our world, Russell and Barbara set course to somewhere no one had ever gone and tell them about Jesus.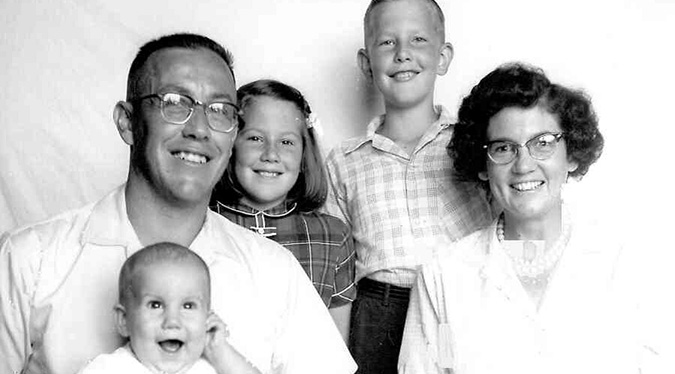 They joined Hudson Taylor's Missions Agency, Overseas Mission Fellowship and headed to Mindoro Island in the Philippines.
It was there on this beautiful and remote island that they were assigned to reach the Tawbuid people, living in the mountain jungles. Easy, right? Find the people, learn the language, share the gospel and then head to the next place.
Except nothing about this assignment was easy. For 10 long years Russell and Barbara painstakingly tried to connect with the guarded and private Tawbuid people and for 10 long years not much progress was made. Can you imagine being from a couple of California beach towns, spending your 20's and 30's working on a mission that produced little to no success? What kept them going? How did Russell and Barbara not quit?
Hebrews 13:8 tells us, "Jesus Christ is the same yesterday, today and forever." The Reeds believed that Jesus' faithfulness was unchanging. They pressed on and eventually many Tawbuid became followers of Jesus.
Thirty-three years after first landing on the island of Mindoro, on June 1, 1986, the very first Bible was printed in the Tawbuid language with Russell and Barbara Reed humbly looking on.
We have a copy of this New Testament translation in our Reach offices at Calvary. One of the scriptures in the Tawbuid Bible that caught my eye is this one, "Tam Isus Fagtayukan kata yay ebi At ugali, anggan katsi ay anngan faggugat ban."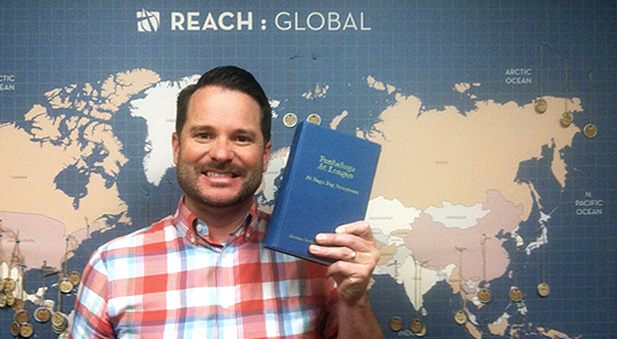 This powerful scripture is from the New Testament book of Taw-Atsi-Baliwa. In English it says the beautiful truth you and I also know, "Jesus Christ is the same yesterday, today and forever." Thanks to the faithfulness of the Reeds, the Tawbuid people of Mindoro know the scriptures and know Jesus! Thanks to the faithfulness of the Calvary Church family who gave and prayed, and ultimately, praise to the faithfulness of God, His Word is in the hands of these precious people.
God is truly faithful!
Join us this weekend, as we come together to celebrate the faithfulness of God to Calvary Missions and please check out all the activities happening this week for Reach Global Week. I guarantee that during Reach Global week you will be inspired, challenged, motivated and encouraged by the faithfulness of God.

Matt Doan
Reach Pastor
Calvary Weekly Email
Sign up to receive the weekly Calvary email of the Pastor's Blog to get biblical insights and ministry updates on life at Calvary as we follow Jesus together.