Jesus' Last Words To Us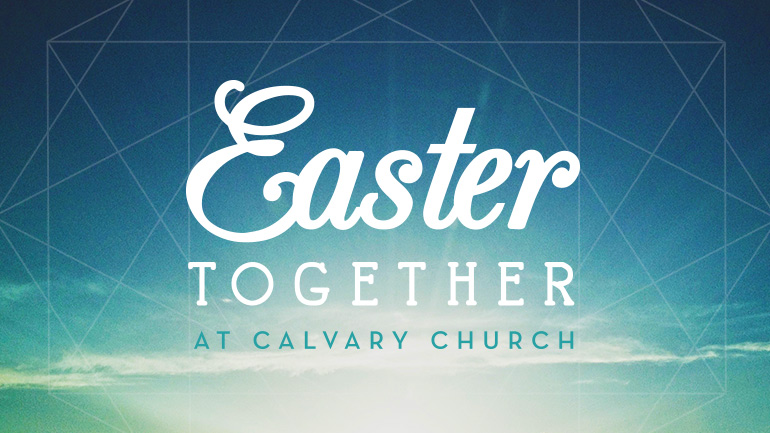 This Sunday, we enter into a time of remembering and celebrating the most significant week in history, where Jesus showed what love truly looks like through His life, death and resurrection. Together, we will look at some of His final words to His closest followers and the life, hope and love we can find in Him today.
Are Jesus' followers still showing the world what love looks like? Last year, Nicolas Kristof, columnist for the New York Times, wrote, "A poll last year found that Americans approved more of gays and lesbians (53%) than of evangelical Christians (42%). Today, among urban Americans and Europeans, "evangelical Christian" is sometimes a synonym for "rube." In liberal circles, evangelicals constitute one of the few groups that it's safe to mock openly."
But then he adds, "Yet the liberal caricature of evangelicals is incomplete and unfair. I have little in common, politically or theologically, with evangelicals or, while I'm at it, conservative Roman Catholics. But I've been truly awed by those I've seen in so many remote places, combating illiteracy and warlords, famine and disease, humbly struggling to do the Lord's work as they see it, and it is offensive to see good people derided."
One man who changed Kristof's thinking was Dr. Stephen Foster, who has lived in Angola for 37 years, ministering to the physical and spiritual needs of that nation. Much of that time the Marxist government has been very hostile to Christians.
Dr. Foster and his family sacrificed much to reach this needy nation. One son, Rob, contracted polio and still continues to struggle from that disease. A daughter survived cerebral malaria.
Kristof is not shy in criticizing leaders of our faith, but because of his observation of Dr. Foster's work, he concludes with these remarks: "The next time you hear someone at a cocktail party mock evangelicals, think of Dr. Foster and those like him. These are folks who don't so much proclaim the gospel as live it. They deserve better."
The heart of this critic was softened and changed by the love in action of Dr. Foster, whose website freely declares "Hope for Angola through healthcare, agriculture, education and the Gospel of Jesus Christ." The power of love at work in a sacrificial way is life changing, Jesus proved it on the cross, and we have opportunities daily to express that same love to others.
Whom do you know is resistant or even hostile to Christ and His followers? Keep loving them just as Jesus loves us. God is changing hearts and minds through the love of His people. It took 37 years of faithfulness by Dr. Foster to soften Nicolas Kristof's heart, that is why Paul's first word to define love in I Corinthians 13 is, "love is patient."
Join us at Calvary this Sunday, where we will learn more about Christ's last words to us days before He died: "A new commandment I give to you, that you love one another, even as I have loved you, that you also love one another. By this all men will know that you are My disciples, if you have love for one another." John 13:34–35
Remember, Celebration worship begins at 9 AM and Elevation at 11 AM.
David Mitchell
Senior Pastor
Calvary Weekly Email
Sign up to receive the weekly Calvary email of the Pastor's Blog to get biblical insights and ministry updates on life at Calvary as we follow Jesus together.