Join Us For Easter At Calvary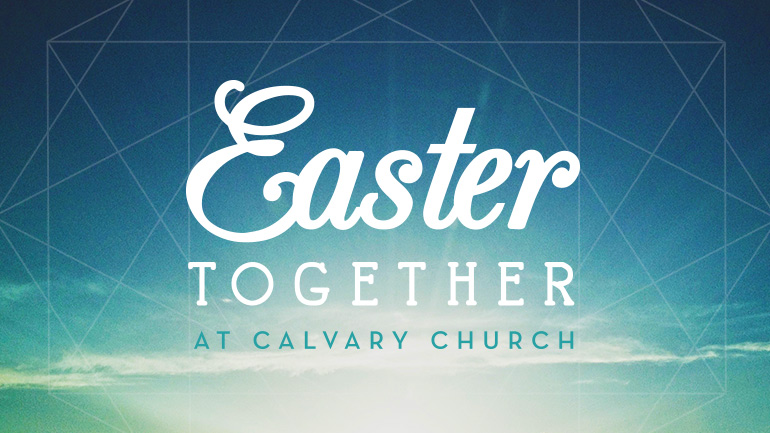 Dear Calvary Family,
After the terrorist attack in Brussels this week, a tweet from actor John Stamos caught my attention. He repeated a famous phrase, "what the world needs now is love sweet love" with the hashtag #PrayForTheWorld. Then he posted a picture of a large button with a sign above it that reads, "Press to reset the world."
Both of these messages reflect the importance of Easter. Jesus' sacrificial death on the cross is an expression of God's love offered for the whole world, even terrorists. (John 3:16) And, Jesus' resurrection is His offer to "reset the world" with a transforming power of God.
In Brussels, while many mourn, our local paper highlighted a group of high school students from Whittier Christian High School who happened to be at that airport. They lost their luggage but not their purpose. In the midst of the chaos, a number of those students were "ministering to people there" according to news reports. And, they were pressing on to Liberia to offer aid and hope to the children in that country.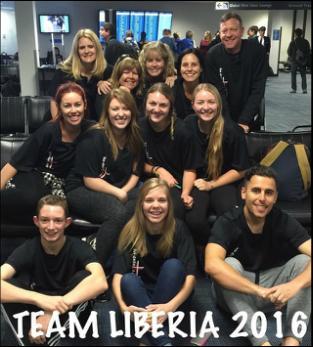 "A terrorist act like this is not going to stop the Containers of Hope team from doing what they're called to do," said Esslinger, a board member of the nonprofit who has traveled there for years. "Our mission is to love the children, to minister to the children."
Horrific violence may add to the confusion as people question where God is in these circumstances. How great to discover this younger generation pressing on, out of the love of Christ, in a desire to "reset" parts of Liberia with containers of hope. In the midst of darkness, Christ still offers His light through those of us that seek Him and serve Him regardless of our circumstances.
How can we be small examples of Christ's love this week? By inviting our friends to hear and experience that love this Sunday. Trying to reset the world is overwhelming, but helping one person at a time be reset and changed by Christ is within our reach.
This Sunday, we will reveal how Christ patiently loves and seeks to connect with those who feel lost, directionless, filled with doubts and disillusioned with God and His church. He is risen and with us today along each step of our journey. We want to offer His great hope to all who attend. Many are receptive to joining us on Easter. Who will you invite to join you for one of our Easter Sunday services?
SUNRISE 6:30am - Patio
Outdoor family-style worship gathering
CELEBRATION 9am - Worship Center
Music with the Celebration Choir
ELEVATION 11am - Worship Center
Music with the Elevation Band
RENOVACIÓN 11am - Chapel
Hispanic service (en Español)
Nursery - K programs available for kids at 9am + 11am services
David Mitchell
Senior Pastor
Calvary Weekly Email
Sign up to receive the weekly Calvary email of the Pastor's Blog to get biblical insights and ministry updates on life at Calvary as we follow Jesus together.