Learning from God's Word This Year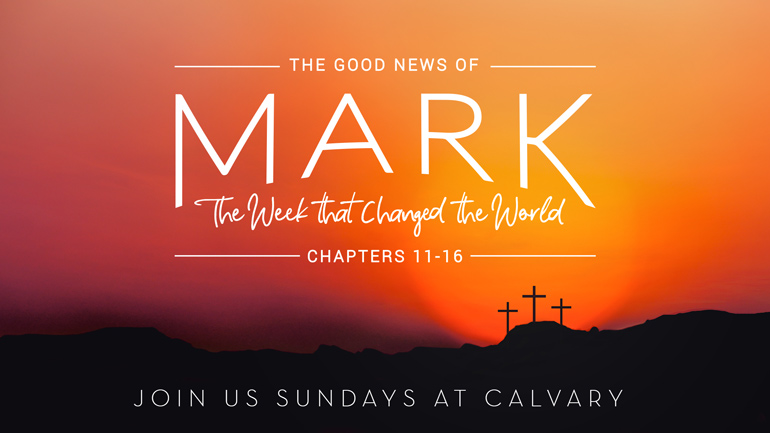 Greetings Family,
I wanted to let you in on some things that are coming up this year in our Sunday morning teaching times in the Worship Center. We have been in the Gospel of Mark since January 2018 and we will finish Mark on Easter Sunday. I think it will be so great to finish this wonderful series with the resurrection story in Mark 16 on Easter Sunday. I thought I'd let you know about what we will do after that and some of how we get to the point of choosing what we teach.
First of all, we love expository preaching through books of the Bible. That is our primary way of preaching sermons here at Calvary Church. That doesn't mean we always do that. We do topics or aspects of systematic theology from time to time. For example, we taught on Worship last summer for three weeks as a short break from our Mark series.
Second, we have a desire to teach through the whole Bible. In the past 22 years we have taught through about 35 books of the Bible. We even keep a list of what we have taught and when we taught it. And we keep a list of all the books of the Bible where we cross out all the books we have taught in that time.
Third, we don't just randomly choose the book that comes next. We want to be both prayerful and thoughtful when deciding what to teach. We earnestly seek God and His wisdom. We also think about the people of Calvary collectively need and what we should focus on in the life of our church. We also want to not ignore the "hard parts" of the Scripture but recognize that ALL SCRIPTURE is beneficial.
All that being said, after Easter we are going to start a five-week series called "Blessing." This is Numbers 6:22-27 and is the prayer of blessing that I pray over the church at the end of the service each week. "May the Lord bless you and keep you, make His face to shine upon you and be gracious to you, to lift His countenance to you and give you peace." I can't wait to talk about what it means to receive a blessing and what blessings that God desires for all His children.
After that, we will do Major Messages from the Minor Prophets as we dig into some lesser-known books of the Old Testament. At the end of that we will go a bit deeper into the book of Jonah. We will then do a short encouragement on generosity followed up with a look into the New Testament book of Titus. That will lead us into Christmas and the end of 2019.
So please be praying with us as we get excited about learning from the Word of God this year. Congratulations if you read this whole email. See you on Sunday!
May the Lord bless you and keep you,
Eric



Calvary Weekly Email
Sign up to receive the weekly Calvary email of the Pastor's Blog to get biblical insights and ministry updates on life at Calvary as we follow Jesus together.