What's Happening this Month?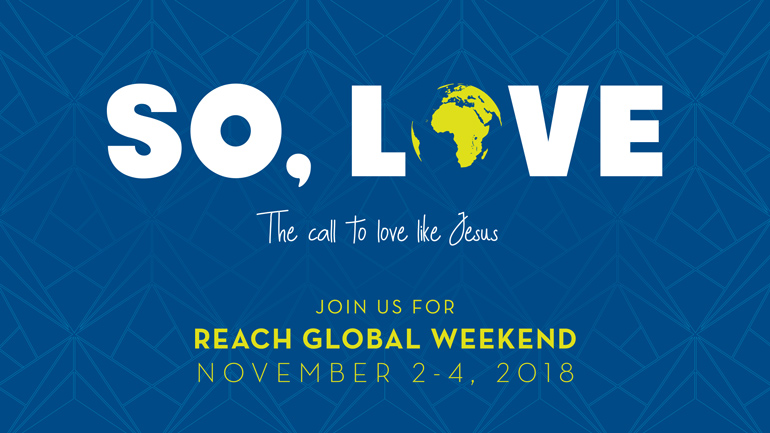 Dear Calvary Family,
There are some exciting things coming up in November. It all kicks off with Global Weekend this Friday-Sunday. Come join us for dessert on Friday night at 7:00pm for Exploring Adoption and Foster Care. Then on Saturday, women are invited to come celebrate Christmas Around the World at 10:00am and men are invited to come enjoy BBQ Around the World at 6:00pm.
Global Weekend will wrap up this Sunday morning at 9:30am with an incredible guest speaker that I can't wait for you all to hear! Lenci Mene will be sharing his story of growing up as an Albanian Muslim until his life was completely changed by Jesus Christ. He is now a huge part of our sister church in Albania while also being trained to be an influential Christian scholar for his nation. You will be blessed, inspired and challenged by his message. Plus, you can join Lenci for a Q+A at 11:00am in the Worship Center to hear even more about his amazing testimony and ministry.
Also coming up this weekend is a free Estate Planning Event with special guest Jim Wise on Saturday, November 3 at 9:00am in the Underground. Come take a step towards learning how to protect the hearts of your heirs and see your estate used for expanding God's Kingdom.
I would also ask you to be praying for the group of 44 people from Calvary that are heading to Israel on Monday, November 5. You can follow our tour here. Mark your calendars and save some money for our next trip to Israel and Jordan from April 19-May 1, 2020.
Finally, I wanted you to know that we will be having Baptisms in the service on Sunday, November 25 at 9:30am. This will be a service with our Hispanic Ministry and Logos Mandarin Church (plus kids 1st grade and up with their families).
If you have never been baptized, I encourage you to take this step of obedience in publicly proclaiming your faith in Jesus on this day. Join us for a one-hour Baptism Class on Sunday, November 18 at 11:00 am in the Worship Center Prayer Room, where we'll explore biblical insights into the method and meaning of baptism.


May the Lord Bless You and Keep You,
Eric



Calvary Weekly Email
Sign up to receive the weekly Calvary email of the Pastor's Blog to get biblical insights and ministry updates on life at Calvary as we follow Jesus together.