Will You Join Me in this Mission?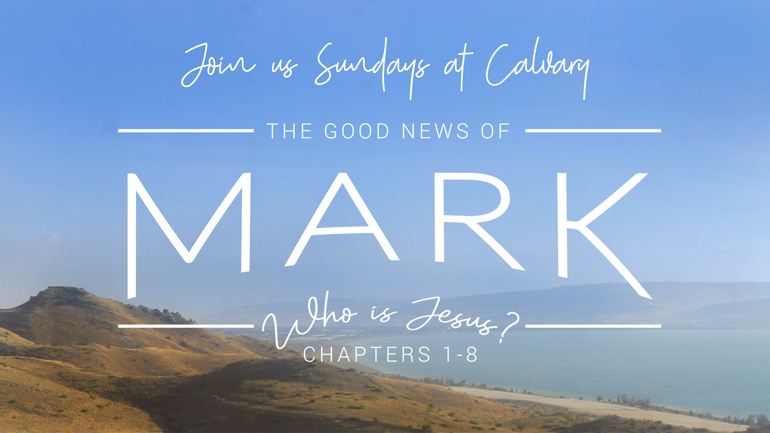 Dear Calvary friends,
This week I want to remind us of the mission that God has placed before us. Jesus was all about doing the will of the Father. In John 6:40 Jesus say, "For it is my Father's will that all who see his Son and believe in him should have eternal life. I will raise them up at the last day." I strongly believe that our entire lives should be about doing the will of the Father as well. The Father's heart is that none should perish and our heart should be the same.
That's why we have brought the challenge of Each One Reach One to our church. We believe that each one of us is called to reach out to one person and show the love of Christ and tell them about Jesus. We start with prayer! We pray the CHOW prayer for courage, heart, opportunities and words to say. After we pray, we show love and engage our friends and family with the good news of Jesus. And remember that it's GOOD NEWS! It's about salvation and transformed lives. It's amazing news!
It has been 5 months since I became Calvary's Senior Pastor and it's only 5 months from now until Christmas. While this might sound early to you as we enter into VBS next week in the middle of summer, I would love for us to be considering who we can invite to come to Christmas Eve services here at Calvary Church this year.
Every week at Calvary is an opportunity to come connect with God and hear the good news of Jesus, but we know that Christmas is an especially good time when our friends and neighbors are open to accepting an invitation to church. So, We pray for them, we show God's love to them and we begin to talk to them about how incredible it is to celebrate with us at Christmas! We commit to you that Christmas Eve this year will be the perfect time to invite people to hear the gospel.
Thanks for joining me in the mission of the Father! I hope to see you this Sunday morning at 9:00 or 11:00 with a message on "God's Plan" looking into Mark 7:24-30 as we continue in our series through the Good News of Mark followed by our VBS Volunteer Training at 12:30pm.
Eric Wakeling
Senior Pastor



Calvary Weekly Email
Sign up to receive the weekly Calvary email of the Pastor's Blog to get biblical insights and ministry updates on life at Calvary as we follow Jesus together.