Faith & Public Policy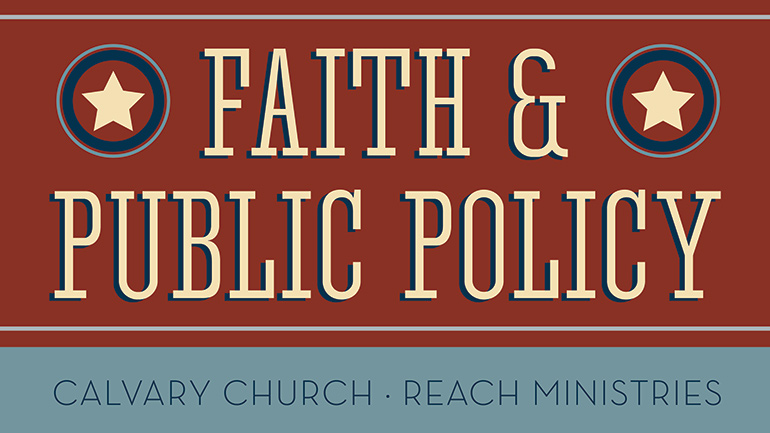 As Christians, we have "Dual Citizenship"
The apostle Paul writes in Philippians 3:20, "For our citizenship is in heaven, from which also we eagerly wait for a Savior, the Lord Jesus Christ."

We also have been placed by God as a citizen in the nation and neighborhood where we currently live according to Paul's words in Acts 17:26, "and He made from one man every nation of mankind to live on all the face of the earth, having determined their appointed times and the boundaries of their habitation."

Our Dual Citizenship guides our attitudes and engagement in civic life
Our "dual citizenship" as Christians means our faith in Jesus guides our attitudes and engagement in every domain, including public policy. We are to "think Biblically" as dual citizens standing for justice and Abraham was once called by God to do in Genesis 18:19, "For I have chosen him, so that he may command his children and his household after him to keep the way of the Lord by doing righteousness and justice".

We are to stand for Biblical righteous and justice with the character of humility as described in Ephesians 4:1-3, "walk in a manner worthy of the calling to which you have been called, with all humility and gentleness, with patience, bearing with one another in love, eager to maintain the unity of the Spirit in the bond of peace."
2020 Voting and Election Resources
With this in mind, our Calvary Church Faith and Public Policy Ministry has created voting resources to help guide and equip our Church family through the upcoming 2020 election season. Our prayer is for God's will to be done and for Jesus to be glorified in our neighborhoods and nation!


Important 2020 Election Dates
October 5 - First day vote by mail ballots are available

October 19 - Last day you can register to vote
October 24 - Select local voting centers open
October 27 - Last day to request a replacement vote-by-mail ballot
October 31 - Additional voting centers open
November 3 - Election Day