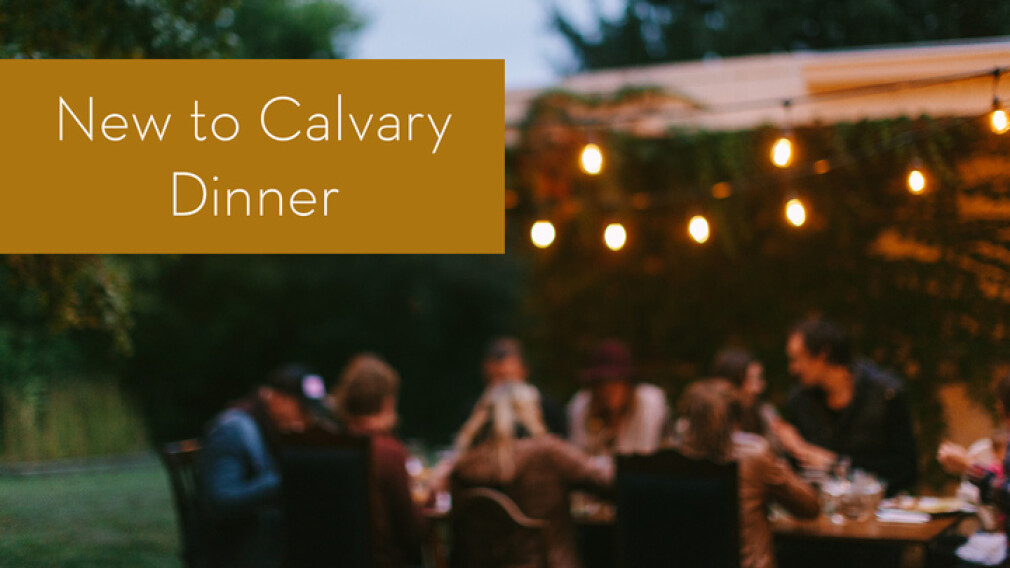 Sunday, June 26, 2022
,
6:00 PM - 7:30 PM
It can be a challenge to get to know people at a new church, so we want to make it easy on you. If you've started coming to Calvary for the first time in the last 6 months, we'd love to meet you!
So come join us for dinner on Sunday, June 26th, at 6:00pm. You'll get the chance to meet some of our pastoral team, ask questions about life at Calvary, and meet other people who are new to the Calvary family!
Click below to sign up and let us know you'll be there.