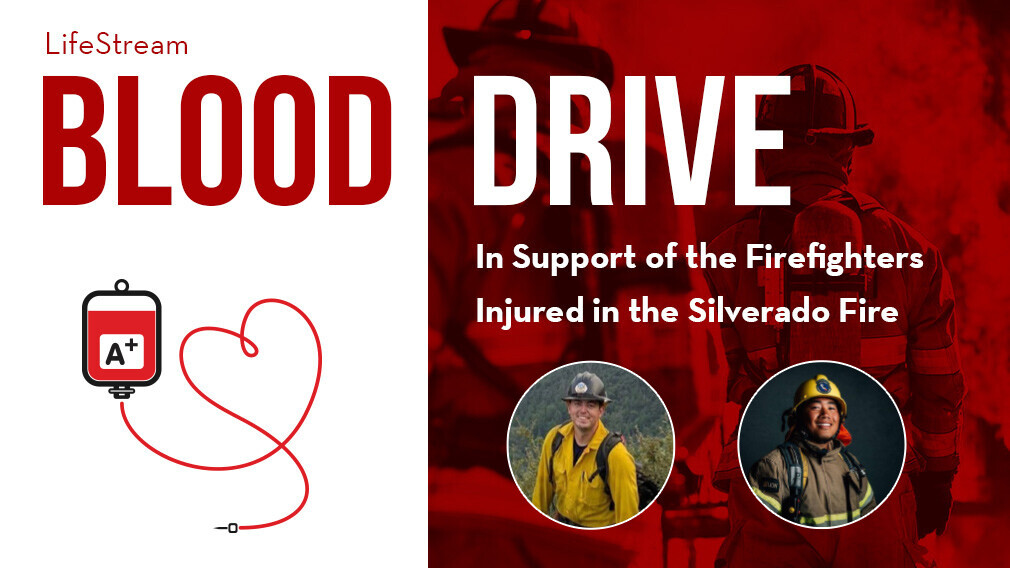 Monday, November 23, 2020
,
10:00 AM - 4:00 PM
Support the Firefighters Injured in the Silverado Fire
In Honor of Dylan Van Iwaarden and Phi Le
Due to the overwhelming support from the community, all of the time slots for November 19 are full and we will be adding a second date for donations - Monday, November 23 from 10:00am to 4:00pm. Join the Calvary Church family, Orange County Fire Department, and Orange County Global Medical Center as we donate blood in support of Dylan Van Iwaarden and Phi Le, the firefighters who were injured in the recent Silverado Fires.
Click the link below to sign up for your donation slot!