Serve at Calvary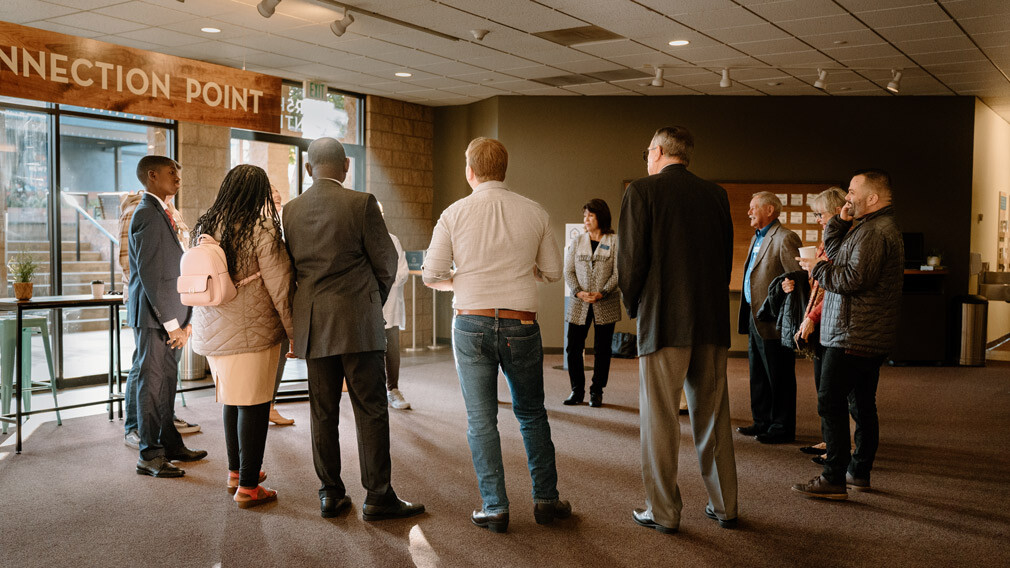 The best way to connect at Calvary is to serve one another. There are a variety of ways you can serve our church family by doing things you enjoy or that just come naturally. When you join a team, we want to help you develop godly character and leadership skills. This happens through intentional leadership development by your trained team leader.
Join one of these teams!
CHILDREN - Nursery - 5th Grade, Intern
STUDENTS - Middle School - High School, Intern
SPECIAL NEEDS - Bridge Buddy for Kids, Bridge for Adults
CONNECTIONS - Host, Greeter, Safety/Security, Medical
WORSHIP - Music, Tech, Communion Prep, ASL, Intern
SUPPORT - God's House Care cleaning and maintenance, In office receptionist or light office work
SOUL CARE - Spiritual Direction, Prayer Counseling, Stephen Minister, VIPS, Life Counseling, Intern
LIFEGROUP - Leader/Co-Leader, Intern
To begin the process, complete Calvary's volunteer form and let us know which ministry area interests you most. Once it is complete, a staff person from that ministry area will reach out!



While you wait, begin working through our most basic training modules to understand how our purpose as a church is the core of what we do, how we serve, and how we lead. Part of the onboarding process includes conversations with your team leader about these modules.


Prioritize a Growing Relationship with God
Participate in God-Honoring Community

If you have questions, contact Shannon Reese, Pastor of Leadership Development, at or 714-550-2410