There are hundreds of people serving here at 1010 N Tustin Ave and around the world. The men and women listed below represent a small piece of that larger picture of the body of Christ at work as they guide the ministries of Calvary Church. Whether on staff or a voluntary member of the Elder Board, all those who provide leadership for Calvary need your encouragement and prayers.
« Back to Leaders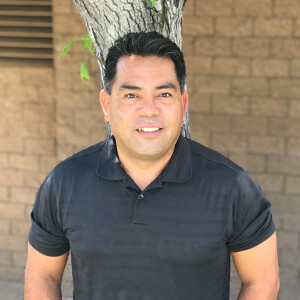 Armando Reyes
Lead
office: 714-550-2328
What do you do at Calvary?
Preaching, teaching the Hispanic group, training for volunteer leaders, Calvary Evangelistic events and outreach in Hispanic communities.
How did you become a follower of Jesus?
I grew up in Mexico in a poor and dysfunctional family, I was Catholic for 23 years but did not know Christ as Savior. In my teens I had many emotional problems and depression that led me to use alcohol and drugs and living a very empty life. After my second suicide attempt in 1990, I cried out to God and Christ came into my life, he rescued me and I received the call to missions.
Hometown: Monterrey, Mexico
Education / Training: Degree in Biblical Studies with emphasis in Missions ( Rio Grande Bible Seminary) Edinburgh, TX
At Calvary Since: 2003
Favorite Bible Verse: Mateo 28:19-20
Children: Nehemiah, Nathan
Married to: Rocio
Married since: 2003