There are hundreds of people serving here at 1010 N Tustin Ave and around the world. The men and women listed below represent a small piece of that larger picture of the body of Christ at work as they guide the ministries of Calvary Church. Whether on staff or a voluntary member of the Elder Board, all those who provide leadership for Calvary need your encouragement and prayers.
« Back to Leaders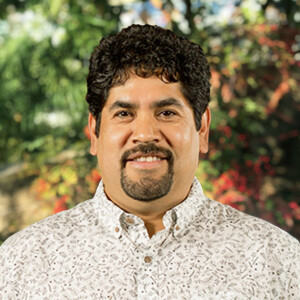 Antelmo is number 11 of 15 brothers and sisters. He was raised in Guerrero, Mexico and at the age of 15 came to America. He has worked in construction and really enjoys what he does. At the age of 18 he married his wife, Maria. After three or four years of marriage they began to have some problems and decided to attend church. They came to Manantiales de Vida, the original Hispanic congregation that was meeting on Calvary's campus at that time. In 1995, both Antelmo and Maria surrendered their lives to Jesus and since that day they have see the grace of God in their lives.
Antelmo and Maria have two daughters, Cynthia (23) and Kenia (18) and they have served the Lord together in many ways through Awana, lay counseling and supporting the pastors in Renovación, Calvary's Hispanic ministry. Antelmo finds it a great privilege to continue to serve the Lord Jesus in any way the He has for him.
Term: July 2016 - June 2019