There are hundreds of people serving here at 1010 N Tustin Ave and around the world. The men and women listed below represent a small piece of that larger picture of the body of Christ at work as they guide the ministries of Calvary Church. Whether on staff or a voluntary member of the Elder Board, all those who provide leadership for Calvary need your encouragement and prayers.
« Back to Leaders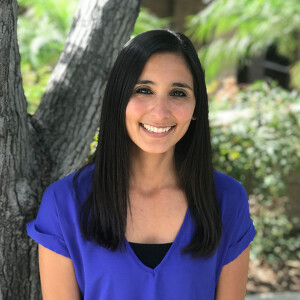 Paula Garcia
Early Childhood
office: 714-550-2336
What do you do at Calvary?
My job is to provide a safe and loving environment that demonstrates to all who enter the nursery, the peace and grace of Jesus Christ with nurturing volunteers who love little minds and little hearts and teach God's littlest who Jesus is.
How did you become a follower of Jesus?
I became a follower of Jesus in 2007, when my marriage was experiencing one of it's hardest trials. I was in a place of selfishness and confusion and was seeking comfort from someone other than my husband, which then led to me cheating on my husband. My mother in law who had just started walking with Jesus three months prior said, "I don't know exactly what is going on, but I just want you to know that even with a mustard seed of love, the Lord can make it grow." These words I disregarded at first, however, they remained in my heart and mind and a couple weeks later my husband was giving me the option to to stay with him or go. These words she spoke were brought back to the front of my mind and I chose to stay. I then asked God to take control, as I recognized I had no control over anything and in that moment I surrendered all to him. The Lord not only grew my love for my husband and redeemed my marriage, but he changed me from the inside out.
Hometown: Tustin
Education / Training: High School
At Calvary Since: 2012
Favorite Bible Verse: Philippians 4:8
Children: Joseph, Lilian, Jonathan
Married to: Ozzy
Married since: 2004