Leadership
Back to Staff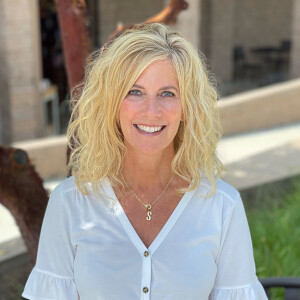 Stephanie Christian
Care + Marriage + 60+ Adults Assistant
office: 714-550-2455
What do you do at Calvary?
I help as administrative assistant to Pastor John Sherman and I fill in at the reception desk on Fridays.
How did you become a follower of Jesus?
I prayed to accept Christ as my personal savior with my mom when I was in kindergarten. I rededicated my life to following Him more wholeheartedly when I was 16 at Hume Lake High School camp with Calvary.
Hometown: Santa Ana
Education / Training: Graduated from Santa Ana High School in 1986. Attended 2 yrs of college at Santa Ana College
At Calvary Since:
Favorite Bible Verse: Proverbs 3:5-6 "Trust in the Lord with all your heart and lean not on your own understanding; in all your ways acknowledge Him and He will make your paths straight."
Children: Sidney, Emily and Brett
Married to: David Christian
Married since: May 27, 1989