There are currently 90 missionary families, whose work around the world is supported monthly through the people of Calvary's Faith Promise gifts. (Some missionaries are not listed below because they are retired or serving creative access people-groups.) To learn more about how Calvary supports missionaries, or even how you can become a missionary, check out our Global FAQ.
« Back to Missionaries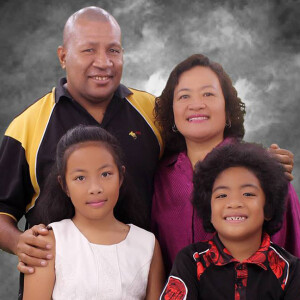 Victor & Ana Opungu
Papua New Guinea | Wycliffe
Victor and Ana live in the Philippines, working with Wycliffe Bible Translators. Their current goal is to finish translating the Old Testament into Balangao, Ana's mother tongue. Victor will be helping as a translation consultant, and Ana will be in a support role to the translation team as she looks after their children and the household.