There are currently 90 missionary families, whose work around the world is supported monthly through the people of Calvary's Faith Promise gifts. (Some missionaries are not listed below because they are retired or serving creative access people-groups.) To learn more about how Calvary supports missionaries, or even how you can become a missionary, check out our Global FAQ.
« Back to Missionaries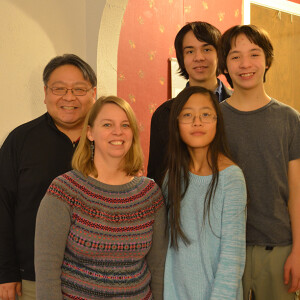 Roy & Lisa Yabuki
Texas | International Students Inc.
Roy and Lisa work with six teams to share Christ's love with the 20,000 international students attending colleges in the North Texas area. Teams at these major college campuses help people to discover Jesus through God's Word. Then these disciples ideally make disciples of others.