Come Join us for Wednesday of Reach Week!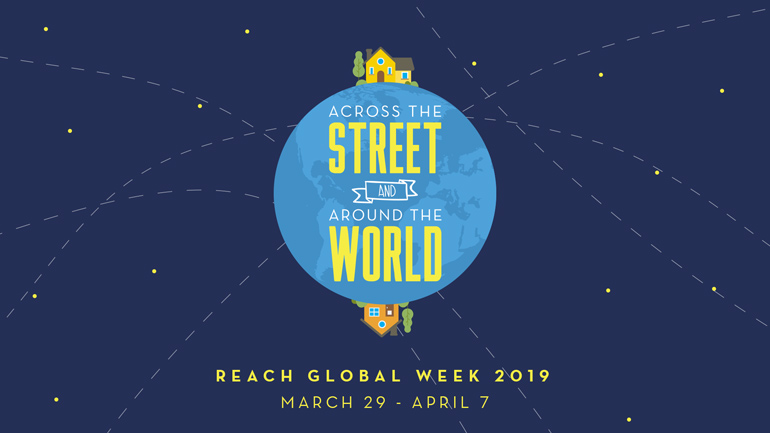 Calvary Family,
Welcome to Wednesday of Reach Week 2019! Our theme is "Across the Street & Around the World" and tonight we have some really special events planned that you can be a part of!
It begins with the all-church, mid-week Missions Dinner. Come enjoy a Middle Eastern meal of kabobs, rice and salad at 6:00pm ($5 donation for individuals or $10 per family) at the tables next to the Field.
Then we have 4 Wednesday Night Programs available to choose from at 7:00pm:
1. Global Family Fun Night will be boarding for adventure in Fellowship Hall. Bring your whole family (children age 3 and up, Nursery also available). Enjoy in-flight snacks, games, and much more alongside some of Calvary's missionaries.
2. Middle School and High School students will host a Student Ministries Missions Dessert with Hume Lake Leader Rachel Closs in the Student UnderGround.
3. Celebrate Recovery will have their weekly program as usual in S-6, where you can find hope and healing in a Christ-centered, 12-step community.
4. Everyone else is warmly invited to the Worship Center Lobby for a missions event we are calling, Lost in Translation, a time of funny but true stories from Calvary missionaries.
Please join us tonight! Discover more Reach Week events here.

- Pastor Matt Doan & The Calvary Church Reach Team



Calvary Weekly Email
Sign up to receive the weekly Calvary email of the Pastor's Blog to get biblical insights and ministry updates on life at Calvary as we follow Jesus together.