Happy Independence Day!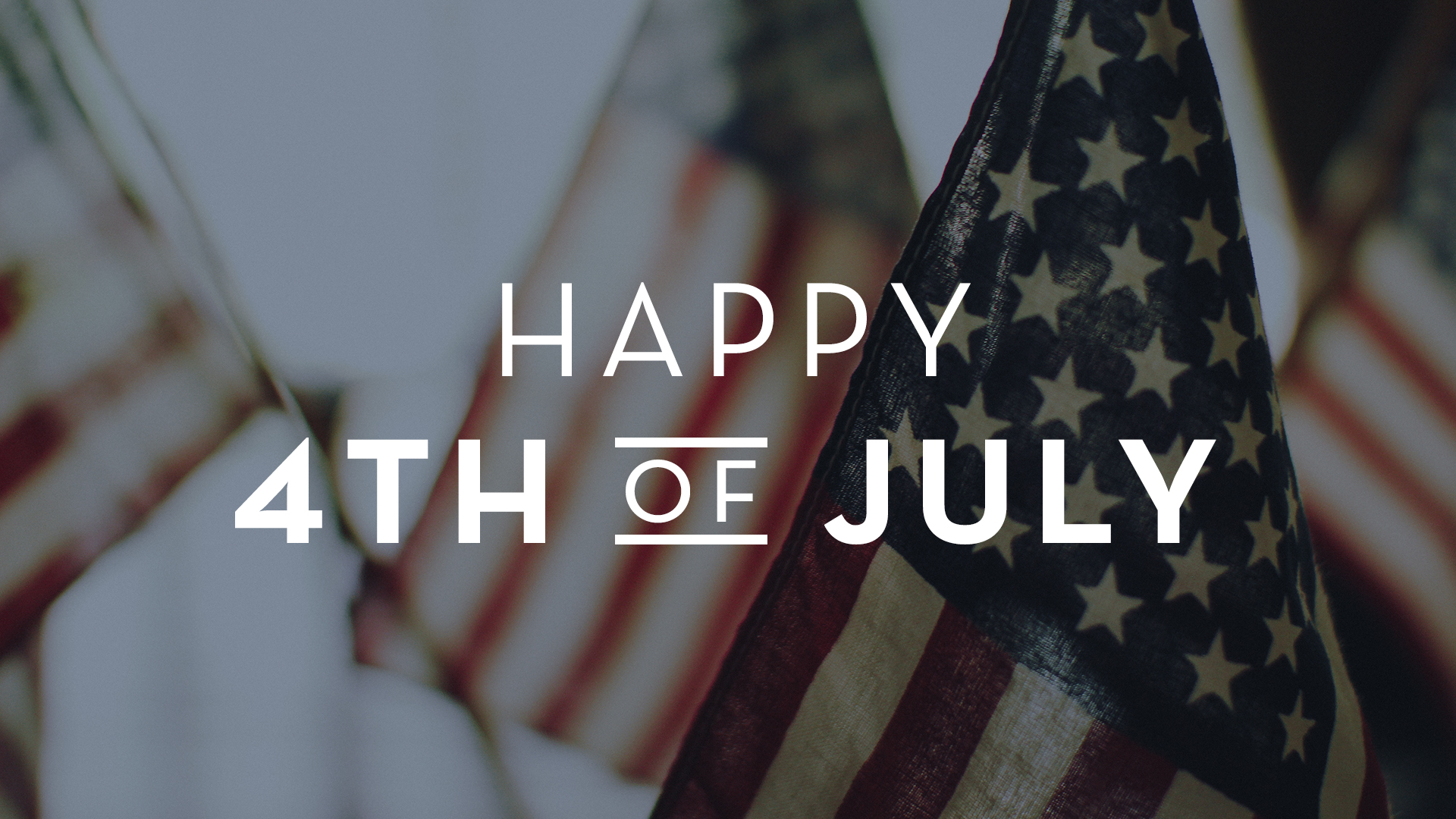 Dear Calvary Family,
Happy Independence Day!!
We are so blessed to be part of this great nation of the United States of America. We live in one of the most prosperous countries in the world with great potential to thrive and fulfill our dreams. We have the freedom to worship, pray, gather, and speak out for the name of Jesus Christ. It is undeniable that our country is not perfect, but while there are serious challenges facing us as a nation, we can celebrate that it is still a beautifully realized vision of our founding fathers. We should spend time today thanking God for what He has given us just by allowing us to live in this land.
Many of us are familiar with the famous phrase from Spiderman: With great power comes great responsibility. In the same way, with great blessing comes a great responsibility to be a blessing to the nations and to those in need within our own nation. This is God's way. He doesn't just give blessings so that the receiver can selfishly sit back and relax in their state of blessedness. He blesses us so that we can help others. The people of Israel got into trouble when they turned away from God and when they turned away from the poor and oppressed. As individuals, we can often lean towards caring about one of these issues more than the other. But God calls us- as individuals, as a church, and as a nation- to care about both holiness and serving the least of these. This is what it means to be a Christian in America. As we thank God for our nation, let us also pray that God uses us to bless the nations. Let us also pray that the great vision for America is realized in all of the people who live here, but mostly that all of our nation would know Jesus Christ as their Lord and Savior.
Thank God for blessing America, and may He continue to bless the world through us.
Happy Fourth of July!

May the Lord bless you and keep you,
Eric



Calvary Weekly Email
Sign up to receive the weekly Calvary email of the Pastor's Blog to get biblical insights and ministry updates on life at Calvary as we follow Jesus together.