Who Are You Inviting to Easter?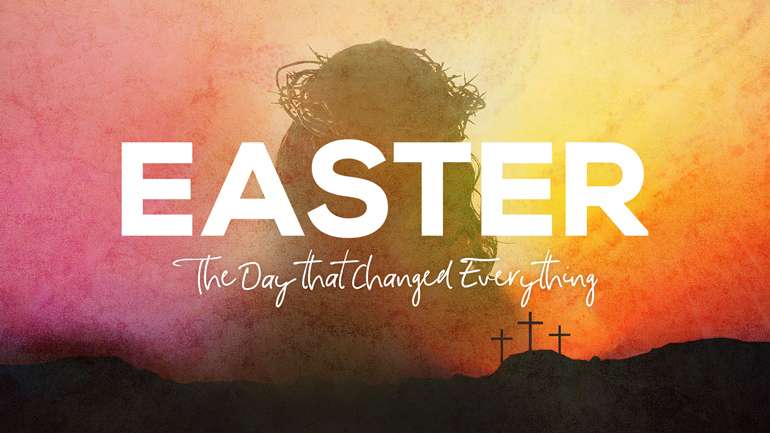 The Good News of Mark ends suddenly and dramatically: three mourning women visit the garden tomb where Jesus was buried, and instead find an angel waiting for them! The angel tells them not to be amazed at him, but to be amazed that Jesus has risen. They went out from that meeting terrified, astonished, and full of awe.
What is your reaction to the resurrection of Jesus? This is the most important day in all of history. This is the day that changed everything. I invite YOU to come celebrate this amazing day at Calvary Church of Santa Ana!
And I want to encourage us all to be spreading the word and inviting others to come experience it, too. Who is God calling you to reach out to? Who are you inviting to Easter at Calvary?
Let's each go across the street or across the office or across the classroom or across the field to invest in the lives of the people with whom we live, work and play. We will also have one more opportunity for you to pick up Treats for your Peeps this Sunday to give as an invite.
Easter weekend events include:
FRIDAY, APRIL 19 - Communion Service
7:00 pm | Chapel
SATURDAY, APRIL 20 - Egg Hunt Outreach
9:00 am | Field
SUNDAY, APRIL 21 - Easter Sunday Services
- Worship Center | 8:30 +10:30 am (ASL at 10:30 am)
- Chapel | 11:00 am (en Español)
Find details about Easter at Calvary, along with a video invite you can share at calvarylife.org/easter


May the Lord bless you and keep you,
Eric



Calvary Weekly Email
Sign up to receive the weekly Calvary email of the Pastor's Blog to get biblical insights and ministry updates on life at Calvary as we follow Jesus together.