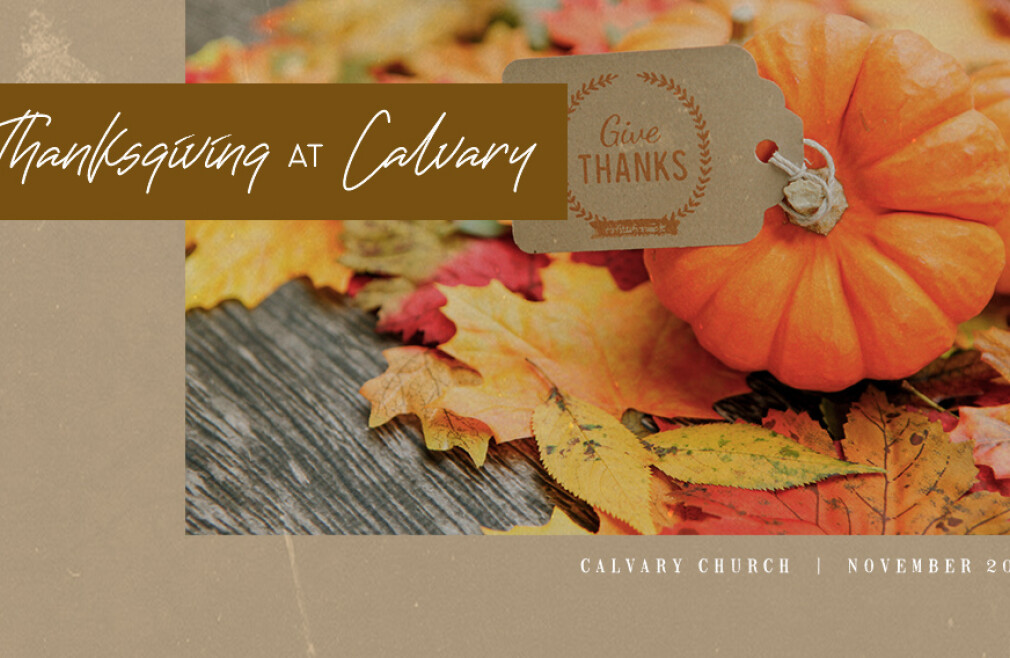 Sunday, November 29, 2020
,
9:00 AM - 10:15 AM
Thanksgiving Sunday Service

The Calvary Church family will be gathering for worship on the Sunday after Thanksgiving as we conclude our series What is Faith?
In this season we're offering several ways to participate in Calvary's Sunday worship experience, both live-streamed online and showing outdoors in the Courtyard. Join us on Sunday mornings in English at 9am (ASL available online) + Spanish at 11am.
NOTE: There is no Thanksgiving Day Testimony Service this year due to COVID-19 guidelines. And, baptisms will be rescheduled for early 2021. Contact us to learn more at
2020 Thanksgiving Offering
Each Thanksgiving we set aside a special offering which goes to further the gospel through strategic reach partnerships. This year's offering will go to bring encouragement and hope to Senior Citizens living in nursing homes through the work of OC Amazing Grace Ministries and continue the Bible translation work among the Balangao people in the Philippines with Wycliffe Bible Translators.